Fire Destroys Fish Market In Borno State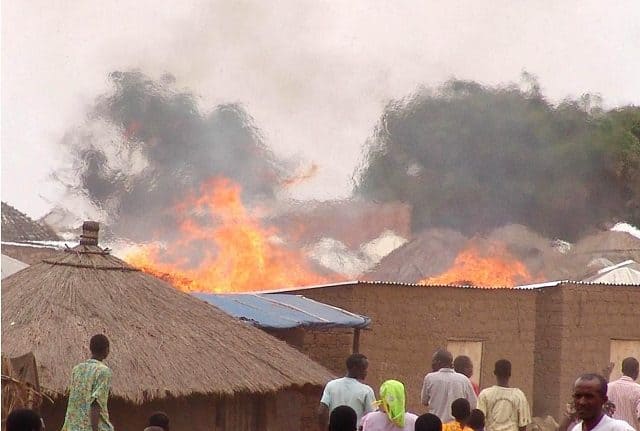 About 21 Shops Razed By Fire In Maiduguri, Borno State
Fire has destroyed about 21 shops at the fish market in Maiduguri on Sunday night, Naija News learnt.
Mr Ambursa Pindar, the Public Relations Officer of Borno State Fire Service, on Monday, confirmed the fire outbreak in the fish market.
According to him, preliminary investigation into the incident by the state fire service department indicated that an electrical spark from one of the shops in the market was the cause of inferno.
He advised traders to exercise caution in their use of electrical appliances, saying shop owners should always remember to switch off such appliances when leaving the market.
Pindar also stressed the importance of keeping fire extinguishers in their shops, saying they could use them to save lives and property in the event of any fire outbreak.
The fire which started at about 10:30 p.m. and lasted for about three hours, destroying property worth millions of naira, including fish and other essential commodities.
The affected traders were seen collecting remnants of their property from the rubbles.