Alleged Fraud: EFCC Grills Two Officials Of Benue Government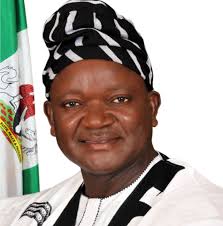 The Economic and Financial Crimes Commission (EFCC) yesterday  grilled the  Benue State Director of Finance &  Accounts in the Bureau of Local Government , Gbaigyo Emmanuel and and a cashier, Andoor Festus in connection with the  huge withdrawal of N23, 429, 938, 951.52 from the state accounts.
It will be recall that Naija News  had earlier that the state government during the week accused the EFCC of freezing thje states  accounts due to an alleged mismanagement  of government funds.
Alluding to the freezing of the account, another source in EFCC yesterday said: "The EFCC is not out to shut down the government in Benue State. We have been conducting investigation in the last two years. There is no political witch-hunt in any manner.
"All we did is to caution withdrawal from these accounts with 'Place No Debit' which does not last more than 72 hours.
"Despite the fact that the EFCC uncovered massive withdrawals from these accounts in tranches of N10million, top government officials have continued to divert funds paid into these accounts from the Federation Account.
"As an anti-graft agency, the EFCC has the obligation to check diversion of public funds and money laundering.
"We are continuing with investigation of these accounts. On Friday,  a team of detectives grilled the Director of Finance and Accounts in the Bureau of Local Government and Chieftaincy Affairs, Gbaigyo Emmanuel and a cashier, Andoor Festus.
We are looking for another official, Agbo Amada, who has been dismissed by the state government to avoid making him available for interrogation."