Suspected Boko Haram Gunmen Attack Military Base In Borno, Kill 11 Soldiers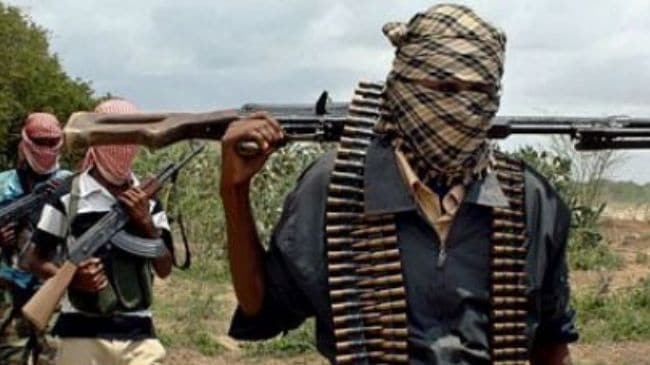 Army Base Attacked By Boko Haram Fighters
A military base in Malamfatori area of Abadam local government, Borno state, was stormed by suspected members of the Boko Haram sect on wednessday, killing 11 soldiers.
Naija News also learnt that some civilians were also killed in the attack.
Adamu Bamanga, a member of civilian joint task force, who escaped the attack, said the attackers came in a vehicle with anti-aircraft guns.
He said they shot indiscriminately immediately they gained access into the town.
"Soldiers called for reinforcement but the Boko Haram people had already taken over the town," he said.
"They came fully prepared and took the security forces here unaware. We also ran for cover."
Texas Chukwu, spokesman of the army, could not be reached for comments at the time this report was filed, as his telephone line was out of reach.