I Won't Join PDP, Would Contest For Governorship Under APC – Aisha Alhassan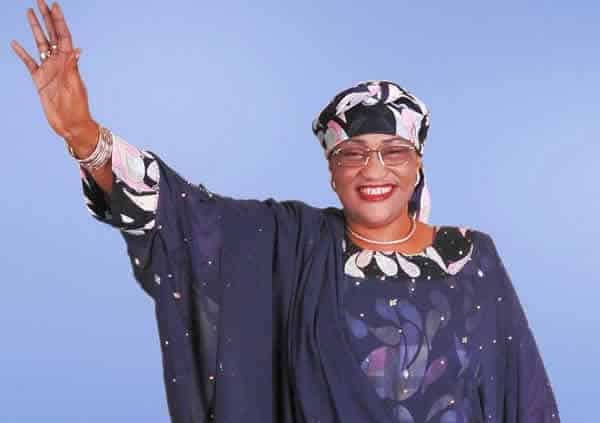 I Visited PDP Secretariat To Campaign Women Inclusion In Politics, Not To Defect
Senator Aisha Alhassan, the Minister of Women Affairs and Social Development, while reacting to the report that she defected from the All Progressives Congress, stated that the party would be the platform on which she would run for the Taraba State governorship election come 2019.
She stated that her visit to the Peoples Democratic Party secretariat in July 2017, was seen by her political enemies as a plan to return to her former political party.
The minister also reacted on her support for Atiku Abubakar's bid for presidency in September in 2017 against President Muhammadu Buhari's re-election bid.
Three months later, Atiku had defected from the APC to the PDP, where he has expressed interest in contesting in next year's presidential election.
At a press briefing at the 18th Regular National Council Meeting in Lagos on Thursday, Alhassan debunked the report that she defected to the PDP, stated that she only went to campaign for women inclusion in politics.
She said, "I had gone to all the political parties (at the time) to advocate for inclusion of women in all political matters because political inclusion starts from political parties. That was why I decided to go on an advocacy visit.
"I can remember at that time when I went to the PDP that my political opponents took it all over that I had defected to the PDP. I am the Minister of Women Affairs, so every Nigerian woman, whether in the APC, PDP, All Progressives Grand Alliance, or other, belongs in my constituency.
"I believe in myself, that is why when God didn't give me (the governorship seat) last time, even though I won, I prayed to God to keep me alive to contest again in 2019. Next month is the primary and by the grace of God, I have written my notification letter to my boss, Mr President, and he wished me well and gave me the assurance that he would support the Independent National Electoral Commission and the security agencies to conduct free, fair and transparent elections."
Download NAIJA NEWS app: