National Assembly to Reconvene On Tuesday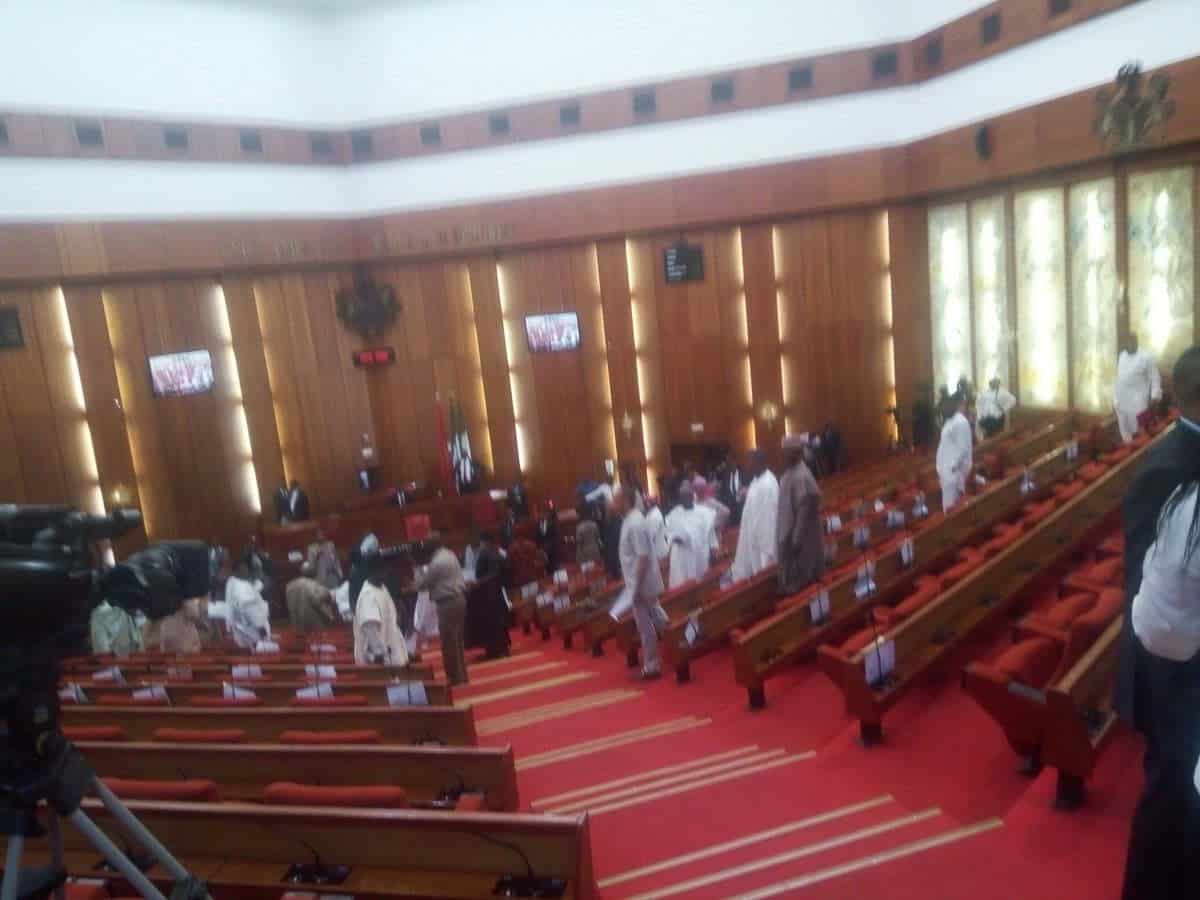 The Deputy Speaker of the House of Representatives, Mr. Yussuff Lasun has announced that the National Assembly will suspend its recess and reconvene on Tuesday, August 14.
According to him, the presidential budget request to fund INEC's operations for the 2019 polls, would be the prominent agenda that would be looked into by the legislature.
The National Assembly went on recess on the 24th of July and was expected to reconvene in September.
The premature disruption of recess as announced by the Senate President is not unconnected to the need for the house to look into and examine urgent national matters.
The pending matters include: priority attention to the supplementary budget for 2019 general election, and the confirmation of some of President Muhammadu Buhari's nominees — the Chairman of the Board of Asset Management Corporation of Nigeria, Dr. Muiz Banire. 
Naija News recalls that the legislature attempted to meet on Tuesday, but were prevented from gaining entrance into the National Assembly complex by security operatives from the Department of State Services, acting on the order of their erstwhile Director-General, Lawal on Tuesday.
In a swift reaction, Vice President Yemi Osinbajo, who condemned the siege on the National Assembly in strong possible terms, immediately fired the Director General of the DSS, Lawal Daura.