How JAMB Was Able To Remmit N15.6bn To FG Under Oloyede's Leadership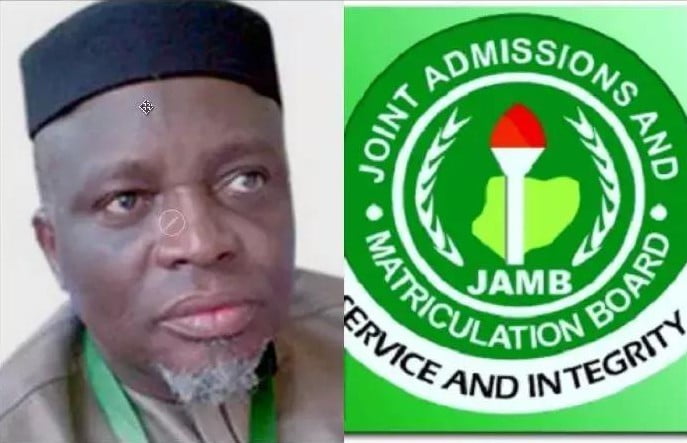 JAMB Replies Stakeholders On Remittances Blame
Ongoing disagreement by stakeholders over the remittances of N15.6 billion by the Joint Admissions and Matriculation Board, JAMB to the Federal Government in two years has been countered by the board.
The reply by JAMB follows last week stakeholders disagreement on why Oloyede's administration remitted excess fund. They faulted Ishaq Oloyede's statement that since the existence of JAMB, only N54 million had been remitted to the government.
They said unlike his predecessors, Oloyede spent little or nothing on equipment, infrastructures and materials.
While reacting, JAMB Director of Media, Dr Fabian Benjamin said the difference was that the Board under Oloyede did so many things differently to reduce cost.
He also said it is untrue that the Oloyede's administration had not spent money on capital projects and equipment since inception like his predecessors.
He said: ''At the beginning of Professor Oloyede's administration, he made it clear that he was going to run the administration at a minimum cost.
''The cost of writing an examination is even higher than we were doing before because of the inclusive nature of our activities. Despite all of these, we have that supplus to return.
''What have we done differently? Professor Ishaq Oloyede said let us be doing virtually everything by ourselves. He localised the content to ensure that staff are pioneering this development.
We brought trained staff to do virtually everything done by outsiders. ''Come to JAMB now, you will see that every staff has paid one sacrifice or the other in ensuring that fund is there. ''We could have spent it. But it is a revolution that JAMB management has promise that we can make a change. This also dropped the cost drastically. When you talk about the administration of Professor Oloyede, he has done a lot .
''One of the biggest challenges we have is examination malpractice and that informed why we introduced CCTV in all examination centres.
''Corruption is another challenge. And we must appear to be discouraging anything that make people corrupt. If money is left, what should I do with it? Some people said, invest in education, some said make the system better, some said improve the welfare of staff. These are better narratives.''
On reducing the cost of JAMB form, he said: ''We have also trailed along that line, but we ran into a challenge. Last year our international price was at 20 dollars and because we are looking at the comparative value of the N5,000 we charged in relation to 20 dollars. ''By the time you reduce to N2,000 if you are not careful, you will be giving it free at the international market because you will not get commensurate exchange rate for it. When we go for peer review, international conference and seminar , there are many things that go into it.
Nigeria, especially Jamb charges the least price globally for this kind of examination.
''Nobody is talking about what NECO or WAEC are charging, provided they don't return anything, they have not commit any crime. So these are the issues. I don't think it is a crime to return money.
''I would have been happy as a staff if someone had said this agency that is returning this amount, what are the salaries of the staff and what extra packages they enjoy.
If you look at it in percentage term, we have returned much more than what customs had returned. However, some of these agencies and corporate organisations, the staff there enjoy greater welfare package compared to Jamb.
''Even TETFUND in the education sector collects much more than what Jamb staff are collecting. Yet, they are not generating anything, it generates zero naira to the government.''
Debunking claims that JAMB under Oloyede has not spent money on big projects, Benjamin said: ''In Maitaima, we have not less than 10 blocks of flats for our senior staff.
''We have also bought properties not for staff, but for offices. Few weeks ago, Federal Executive Council gave us money to buy a complete centre, well furnished in Osun states. We have also partner NCC to build centres in many places such as Kano, Bauchi, Osun and Ogun states as directed by the former president Goodluck Ebele Jonathan. We also bought some utility vehicles we are using.
''We bought vehicles , we tushed up some of those CBT centres we are using. Do not forget that before his coming, the capacity of this centres varied. So we insisted that we must have 275 capacity. And some of these people could not afford this large number. We have to give contract out to accommodate 275 candidates, bought computers and utility vehicles.
'' As I speak to you, there is no office in the federation that we do not have a vehicle now. It wasn't so before until Oloyede came on board. And if you look at inclusiveness, we have virtually included everyone in our activities, and these people are paid.''
Source: Naija News