See How Nigerians Reacted To NASS Blockade And Sack Of Daura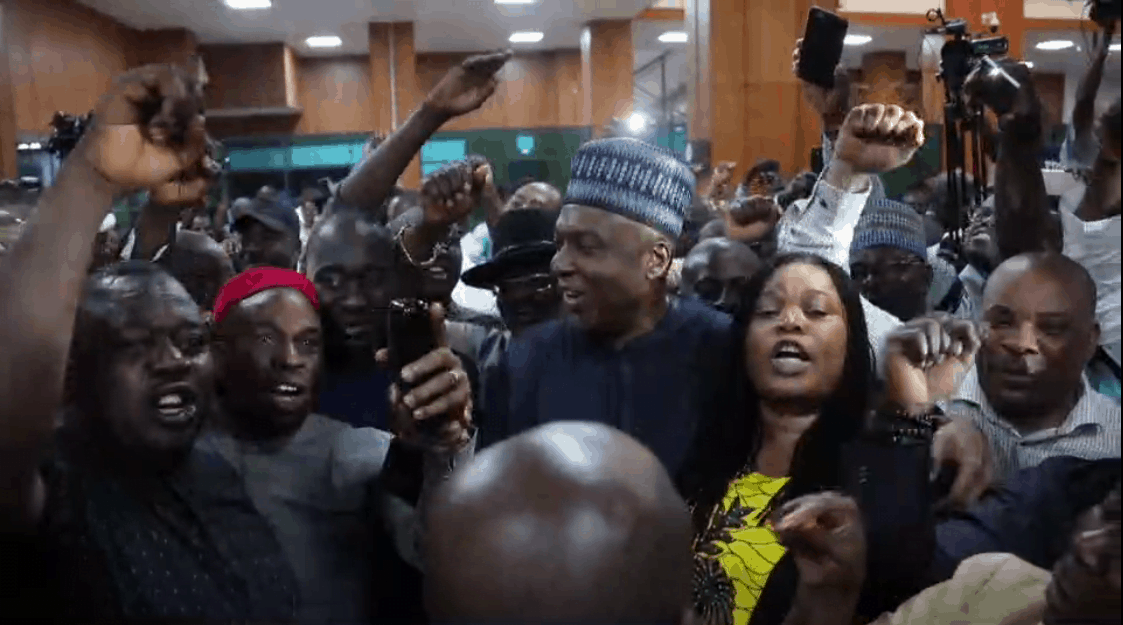 Nigerians React To The Sacking Of Lawal Duara.
While the Acting president Yemi Osinbajo has promised to investigate the blockade of the National Assembly by operatives of the Department State Security Service, Nigerians have expressed mixed feelings on the happening.
Some applauded for his timely and decisive intervention of dismissing Lawal Daura, as the DSS boss, while some have continued to condemn the act raising questions on who is in power.
Even as the report of findings on the deposed Daura emerged, many blamed him and  subsequently commended his arrest.
See Tweets:
Wait. I think I'm confused here. Why are the same APC minions who justified the siege of National Assembly by those masked operatives of Daura-led DSS now cheering the sack of Lawal Daura? He was sacked over an action you praised and justified, guys. What's happening?

— Gimba Kakanda (@gimbakakanda) August 7, 2018
Let me get this straight, so you people are saying Saraki engineered today's assault and/or Daura was sacked for working with Saraki?

So you're saying the Presidency lost control of its own secret service? So you're saying the Presidency (as a whole) is incompetent?

Fine by me

— N. (@PUREHAIRE) August 7, 2018
Nigeria's biggest problem is not corruption. It is a lack of shame & sense…

If not how can a grown person read the jargon about Daura (Buhari's cousin) working with Saraki & make enough sense out of it to shamelessly post it publicly as if it were Faraday's law. Is it madness?

— Babasola Kuti (@SKSolaKuti) August 8, 2018
New story – National Intelligence Agency was tracking Lawal Daura's phone.

Plot hole – NIA is responsible for foreign intelligence gathering and does not operate, by law, on Nigerian soil.

Implication – your MCM has just admitted to criminal use of a security agency.

— Chxta (@Chxta) August 8, 2018
Presidency doesn't know

who stole Budget 2016
who approved NNPC Contracts
who reinstated Maina
who appointed Dead People into boards
who ordered IG to go to Nassarawa instead of Benue
who ordered DSS to block NASS gate

These guys may not actually know they're in power.

— Ebube D Statesman (@akaebube) August 8, 2018
This spin you lot are trying to do wont work

If the DSS reports to the President does that mean every sortie has to be approved by the president? Then why do we have a DG and state directors.

The presidency is clear on this issue. The DG acted rogue and was fired. https://t.co/9EK9yjs1eB

— Cinderella Man (@Osi_Suave) August 8, 2018
Copyright Naija News 2019.
All rights reserved. You may only share Naija News content using our sharing buttons. Send all news and press releases to
newsroom@naijanews.com
.