Boko Haram Kill Seven In Maiduguri North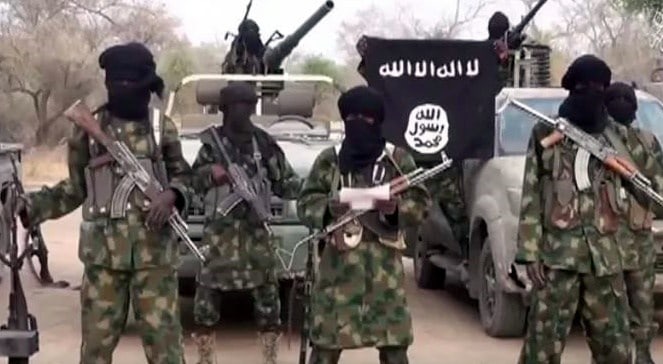 Boko Haram Jihadist Group Attack Maiduguri, Kill Seven
Boko Haram jihadists have attacked Maiduguri, killing seven people, a resident confirmed today.
Gunmen in trucks and on motorcycles late Monday attacked Munduri, a village 13 kilometres (eight miles) north of Borno state capital Maiduguri, firing guns and rocket-propelled grenades, according to resident Abdullahi Bunu.
"The attackers seized seven people and beheaded them before setting fire to the entire village," militia leader Umar Ari told AFP by telephone from Maiduguri.
Those who were killed were the village chief and his wife, Bunu said.
"We returned this morning and found the entire village burnt along with all our food supplies and livestock".
AFP reports that the rebels have split into two groups, and it was not immediately clear which was behind the latest attack.
A faction loyal to Abubakar Shekau is notorious for indiscriminate killings of civilians while the Abu Mus'ab Al-Barnawi faction — which is affiliated to the so-called Islamic State — largely focuses on attacking the military.
Five people were killed in a similar raid last week in Gasarwa village, near the garrison town of Monguno.
The attacks contrast with repeated claims by the  Nigerian military and the government that Boko Haram has been defeated and that it is safe for people displaced by Islamist violence to return home.
The jihadists' nine-year campaign to establish a hardline Islamic state has killed an estimate 20,000 people and displaced over 2.6 million from their homes.
Read More News. Download Naija News App. Send us enquiries and press releases.