People Who Defected From APC Have Skeleton In Their Cupboard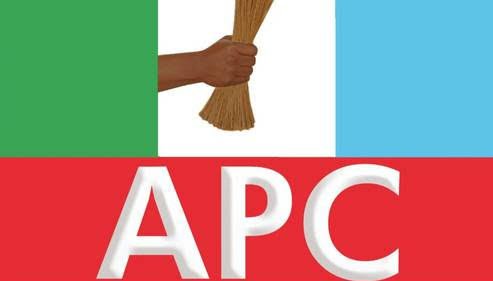 APC Is Filtering The Unwanted People – Okotie
Chief Osiobe Okotie, a governorship aspirant on the platform of the All Progressives Congress in Delta State, on Sunday stated that the APC defectors, who left for Peoples Democratic Party and other parties were people with skeletons in their cupboard.
While addressing newsmen at Osubi Airport near Warri, where he had been welcomed from vacation by his supporters, Okotie said, "Anybody that is defecting from APC today does not mean well for Nigeria and they are going to fail."
"Integrity is what will deliver Nigeria. It is high time we stopped glorifying thieves. Many politicians today are thieves and our people still go out to glorify them; the future of Nigerians matters. Nigerians travel to Dubai, U.S., and Europe. Can't we build our own Nigeria to look like Europe or America and people would be coming here to visit us and we would be making money the way these countries are making?
"Those who are defecting today are people who have skeleton in their cupboard. Business is not done as usual, they are not comfortable, there are many blockages, we have the TSA account just one account, now a lot of waste has been stopped, a lot of stealing has been stopped".
He added, "Some people are into politics because of what they want to make; how they want to satisfy their individual needs and abandon the need of the people.
"This is a very clear case of light and darkness and I can assure you that light will overwhelm darkness because there is light at the end of the tunnel. Nigeria is going to be one of the greatest countries in Africa and the world soon; the real change has started."
While speaking on his governorship ambition he said, "My slogan is the David of our time and there is a reason for that. I am here to rescue Delta and am not playing with words. Anything I say would be matched with actions. I have said a lot, my package will be unfolding to Deltans as from next week.
"We want to stamp out corruption. I key into President Muhammadu Buhari's vision. We want to instill discipline into Nigerians, financially, politically and economically. Change will not just come; it is coming gradually. The man is almost coming to the end of his first tenure and I know Nigeria is going to undergo serious transformation from the centre and it will trickle down to the states. So, people of like minds like myself who has zero tolerance are fully in support of Mr. President," He stated.
While reacting to the crisis that strucked the party, he said, "The crisis or whatever people feel that is in APC is temporary and it is expected because after our congress, there were a lot of agitations but it is good for us because the party is going to filter those that are not needed and the good ones who mean well for Nigerians will remain with the party."
Copyright Naija News 2019.
All rights reserved. You may only share Naija News content using our sharing buttons. Send all news and press releases to
newsroom@naijanews.com
.