Mohammed: Opposition Uses Fake News Against Buhari
Alhaji Lai Mohammed, the Minister of Information and Culture has accused the opposition of employing fake news to destroy and diminish the electoral value of President Muhammadu Buhari.
The minister made this known during a visit to Authority Newspaper in Abuja.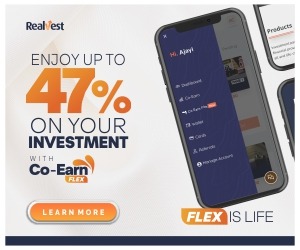 "Buhari has indicated interest to contest the 2019 presidential election under the platform of his ruling party, All Progressives Congress (APC).
"The opposition has latched on to the use of fake news as a campaign tool ahead of the 2019 general elections.
"With the Buhari Administration delivering on its promises to fight corruption, build the nation's economy and tackle insecurity, the opposition has realised it will not make any impact if it takes on the Administration on that turf.
"So, it has decided to take the easy route, which is to use fake news and hate speech to de-market the Administration, pitch Christians against Muslims and one ethnic group against another.
"In short, it wants to plunge the country into turmoil. It is said that the easy way is not always the right way.
"The opposition knows that but it doesn't care. It is hell bent on dividing Nigerians along ethnic and religious lines," he said.
He stated that the deliberate attribution of all the killings in some part of the country to herdsmen was a ploy to tarnish the image of the President.
The minister stressed that the clashes between the farmers and herders were being aggravated by climate change which had heightened the contest for scarce natural resources like water.
"With a population of 45 million in 1960, Nigeria is today approaching the 200-million mark.
"Yet, the resources have not expanded and have in fact been shrinking."
Mohammed said that fake news had aggravated the farmers/herders clashes in the country but that the Administration had put all necessary measures in place to stem the killings.
"In Zamfara, for example, you can see how the military has put the bandits on the run.
"In Benue, the police and the military are working hard and that has resulted in a drastic fall in the spate of killings.
"Sadly, the media has either downplayed or ignored this. This government will not relent until every Nigerian can sleep with his or her two eyes closed."
He said Nigerians should check the source of any news item being pushed their way and stop sharing whatever they could not vouch for.
The minister specifically thanked the management of the Authority Newspaper for supporting the campaign against fake news, especially with a recent editorial it published on it.
Mr Madu Onuorah, the Managing Director of the Newspaper, thanked the minister for the visit and assured him of support to ensure the success of the campaign against fake news.
Source: Naija News