APC Granted Permission To Inspect Ekiti Election Materials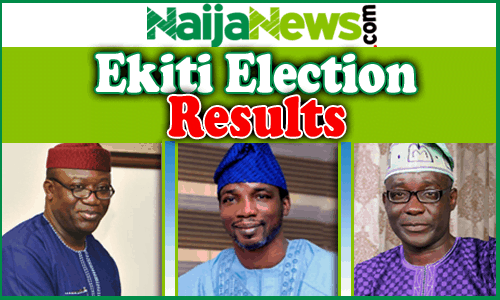 Election Tribunal In Ado Ekiti, With PDP's Permission, Give Access To APC To Inspect Election Materials
The All Progressives Congress have today been granted permission to inspect election materials and results of the July 14 governorship election in the state.
The APC was represented at the tribunal by Yomi Ariyo, a Senior Advocate of Nigeria, who led six other counsels.
Justice Suleiman Belgore of the Election Petition Tribunal sitting in Ado Ekiti who granted the request gave reasons for granting the application which was filed on July 31.
He said the counsel had requested to access the election materials in order to make photocopy of the documents of the election materials and to use forensic equipment to view the handwriting of the election results and the fingerprints on the election materials.
The request, he also said, was meant to obtain and photocopy all the election materials which are also in custody of the first respondent, the Peoples Democratic Party.
According to Belgore, the request was also to seek forensic experts to access both machines and other materials used in the conduct of the election.
The tribunal chairman confirmed that the request was approved by the PDP.
Naija News recalls that the Independent  National Electoral Commission had announced the APC candidate, Dr. Kayode Fayemi, as the winner of the election, after securing 197,459 votes.
The PDP candidate and current Deputy Governor, Prof. Kolapo Olusola, scored 178,121 votes.