Obasanjo Knelt Before Atiku To Get PDP Presidential Ticket In 2003 – Soyinka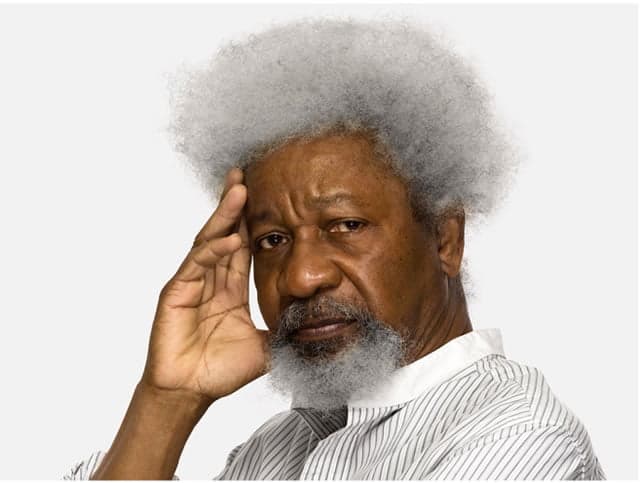 Soyinka Reveals What Transpired Between Obasanjo And Atiku
Nobel laureate, Wole Soyinka has said former president Olusegun Obasanjo, knelt down before ex-vice-president Atiku Abubakar in 2003, because he wanted to clinch the presidential ticket of the Peoples Democratic Party (PDP) for the 2003 election.
Soyinka made the disclosure yesterday during the presentation of his book, 'Quis Custodiet Ipsos Custodes?: Gani's Unfinished Business', at Freedom Park, Lagos.
Soyinka said he warned Atiku that by allowing Obasanjo kneel before him, he would ultimately pay a heavy price.
He said: "Before the PDP primaries in January 2003, Obasanjo got everyone he knew could reach me on the surface on the earth including Yemi Ogunbiyi and my son, to get me to help him intercede when it was clear that (Abubakar) Atiku was in a position to take his job. He knew Atiku had a lot of regard for me and calls me 'Uncle'.
"The pressure was intense. Of course, I could not have knelt before Atiku not to embark on a course of action that would lead to his boss' disgrace. But I can confirm to you that Obasanjo as President knelt down before Atiku so that he would not lose his job.
"But I warned Atiku that for making Obasanjo to kneel down for you, be sure you would have to pay heavily for that. I guess my warning came to pass if you remember Atiku's dramatic change of fortune once Obasanjo was sworn in for a second term of office."
Atiku served as vice-president to Obasanjo from 1999 to 2007, but the pair fell out shortly after the 2003 elections.