Okorocha's Accusation Against Oyegun Is Wrong – BNC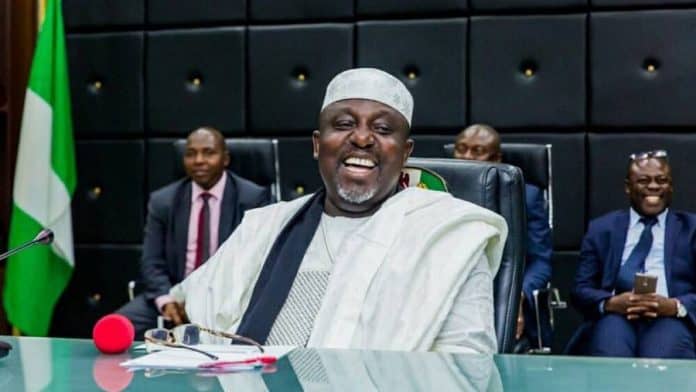 Stop Attacking Oyegun, Group Warn Okorocha
Benin National Congress, BNC, Worldwide, has described as reckless, mischievous and unfortunate, Imo state's Gov. Rochas Okorocha accusations that former National Chairman of the All Progressives Congress, APC, Chief John Odigie-Oyegun, is plotting to abort President Muhammadu Buhari's re-election bid.
Through its secretary, Orobosa Omo-Ojo, the group said: "We read with utter consternation your recent reckless and mischievous outburst against our revered father and son, Chief Odigie-Oyegun, the first democratically elected chairman of the APC, wherein among other things, you maliciously accused him of a "plot to abort Buhari's re-election bid.
"The general opinion is that you have been destined to fail, going by the torrent of political and ancestral challenges that have confronted you in the once peaceful state and our reaction on this premise could have been as irrelevant.
"However, it behoves on us as an assembly of nobles that stands for the protection and preservation of the preeminence of Benin culture and traditions to reprimand you for your penchant to dishonourable and uncouth commentaries which obviously belittles the office of governor.
"In case you have forgotten or are pretending not to know, Chief Odigie-Oyegun is a deep rooted Iroko with far-flung branches that have been nurtured with the unravel cultural values of the Benin ethnic nationality, including honesty, hard work, dedication and honour.
"From your history, which is known to all, none of these attributes is traceable to you and it will, therefore, be in your interest to desist from making yourself available as a willing tool in the hands of your desperate sponsors because, the defeat you will suffer will be colossal, from which you are not likely to recover."