INEC Chairman in Trouble, As Court Orders His Arrest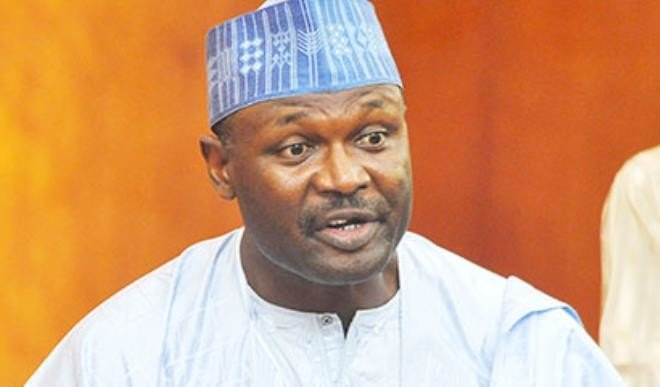 A bench warrant has been issued by the Federal High Court Abuja for the arrest of the Chairman of the Independent National Electoral Commission, (INEC) Prof. Mahmood Yakubu, for his arrogant disregard for the law.
This order was given by Justice Stephen Pam, following Prof. Yakubu refusal to appear before the court for the third time.
The counsel to Mahmoud, Mr Adegboyega Awomolo, (SAN), at the resume hearing told the court that his client was absent in court because he was attending an urgent national assignment in Mali.
Justice Pam, however, discredit the exercise, stating that the INEC chairman is absence from the court preceding for the third time.
The charges were brought against the INEC chairman by Mr Ejike Oguebego, for his refusal to recognise him as Chairman of the Peoples' Democratic Party, (PDP) in Anambra in compliance with a Supreme Court judgment of Dec. 2014.
"It is sad that the contemnor and his counsel, a senior lawyer, have chosen not to obey the orders of this court in respect of this contempt charge.
"The contempt of the contemnor to this court can no longer be tolerated and it should not be allowed to fester," the judge said.
For the constant refusal to appear before the court, the judge order the arrest of the INEC chairman and adjourned the matter until Aug. 8
"A bench warrant is hereby issued against Prof. Yakubu Mahmoud, INEC Chaiman, this repeated act of disobedience to court order to show cause can no longer be accepted by this court."
Earlier, the court struck out the fresh motion filed by Awomolo on July 31 for stay of proceedings pending the outcome of an appeal on the matter.
Following the Supreme Court judgment of Dec. 2014 to recognise him as PDP chairman, and the refusal of the INEC chairman to do so, Oguebego initiated contempt proceedings against the INEC Chairman.
Mr James Odiba, the council to the plaintiff asked the court to ensure that the INEC chairman is detained in prison for his disregard for the court.
He had told that court that on the contrary, INEC and its chairman were relating with another faction of the PDP in Anambra.