Defections And The Way Forward – Shehu Sani Writes Buhari, National Assembly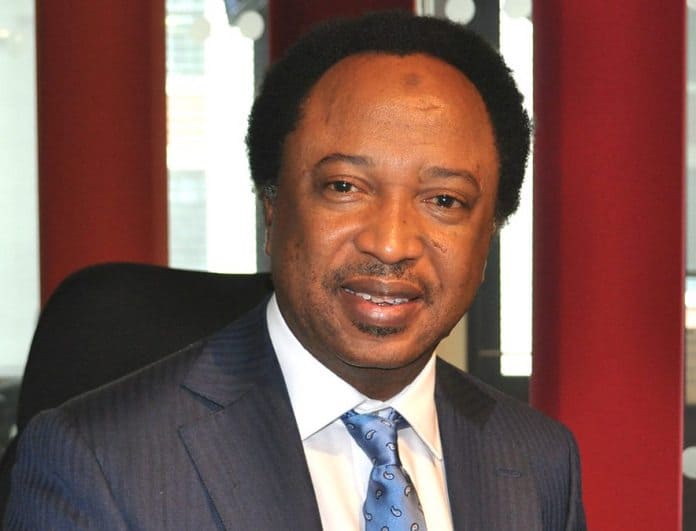 Senator Shehu Sani Advises Buhari As Well As National Assembly On The Way Forward Amidst Defections.
Amidst the tolls of defections that hit the All Progressives Congress (APC) and few hours after senate President Bukol Saraki followed the trend, the lawmaker representing Kaduna Central district, Senator Shehu Sani, has advised President Muhammadu Buhari's administration and the National Assembly on the way forward.
The Senator who took to his Facebook today, with a piece titled 'Defections and The Way Forward' wrote as follows:
"In view of the current reality, It's possible to have a harmonious working relationship between the parliament led by the opposition, and the presidency led by the ruling party, in the remaining lifespan of this political dispensation, if the following rules are kept by both sides.
1. Both sides must put the interest of the country first.
2. The Executive should respect the decision of those who chose to defect, maintain a cordial relationship with them and never attempt to persecute any of them for their individual political decisions.
3. The Parliament led by the opposition must not be a stumbling block for Government policies and programmes and the person of the president and his office must be accorded the highest respect it deserves.
4. All Inflammatory statements and plots from both sides must cease.
5. Both sides should be committed to working towards addressing the nation's chronic security challenges and the success of the upcoming national elections."
Naija News recalls that Sani was expected to join a wave of defection that hit the APC last week, having made several categorical statements that suggested he was going to move, but he surprisingly remained with APC.
Later reports however revealed that the ex-Kaduna governor Balarabe Musa, APC National Chairman Adams Oshiomhole and party leader, Bola Tinubu, were among those who persuaded him not to leave the APC for the main opposition party, PDP.
Download NAIJA NEWS app: