Just In: Court Declares Former Sokoto Governor, Bafarawa Not Guilty Of Fraud Charges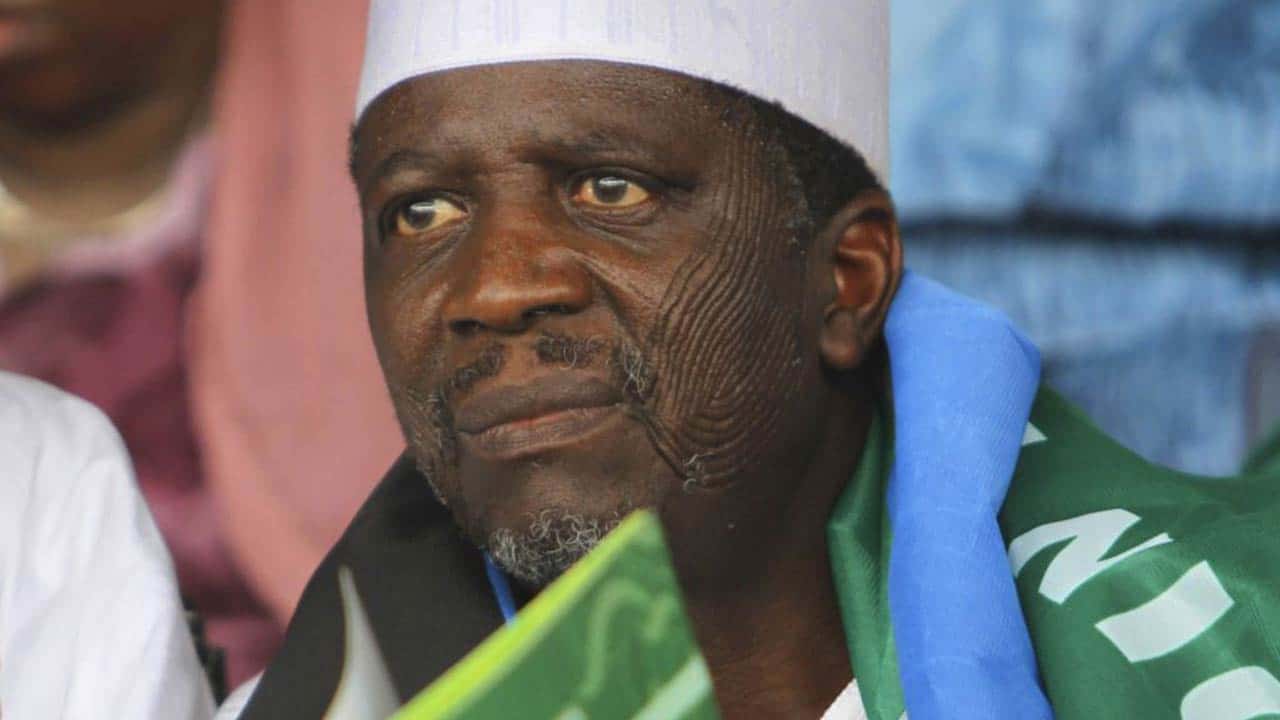 Sokoto High Court Discharges Former Governor Of Sokoto, Bafarawa And Four Others
Former governor of Sokoto State Attahiru Dalhatu Bafarawa and four others, standing trial on a 22 count charge of conspiracy, criminal misappropriation, theft and receiving of stolen funds have received their freedom today.
The accused, now discharged and acquitted persons were first arraigned on the 16th day of December, 2009 before the Sokoto State High Court.
They include: Beedash Nigeria Limited, Nasdabap Nigeria Limited, Alhaji Nasiru Dalhatu Bafarawa and Alhaji Salihu Maibuhu Gumm
In his judgment today, Justice Bello Abbas of the Sokoto State High Court said throughout the trial, the prosecution witnesses failed to give any hard evidence of conspiracy between the 1st accused person and his co-accused.
Justice Abbas also held that most of the evidence given by the prosecution witnesses were based on rumours, without documentary evidence to back it up.
Relying on some reasons that accompanied former court proceedings, Attahiru Dalhatu Bafarawa, Beedash Nigeria Limited, Nasdabap Nigeria Limited, Alhaji Nasiru Dalhatu Bafarawa, Alhaji Salihu Maibuhu Gummi were all discharged and acquitted by the court.
Upon arraignment, they all pleaded not guilty to the 47 count preferred against them by the commission.
Soon after their arraignment, the accused persons filed a motion asking the court to quash the charges against them. The said motion was dismissed by both trial court and the court of appeal.
On the 29th of September, 2011, the prosecution filed an amended 144 count charge against the accused persons.
However, while the case was on going, some of the accused persons were dropped from the charge.
Those initially dropped are, Umaru Kwabo, Kabiru Marafa, Salihu Bakwai, Sambo Danchadi and Adamu Gurori who were all turned to prosecution witnesses. Abdullahi Bida died while Aisha Mohammed Binji was discharged following a nolle prosequi by the then Attorney General of Sokoto State.
Naija News recalls that the current governor of Sokoto State, Aminu Waziri Tambuwal granted pardon to five out of the remaining accused persons.
Those pardoned by Tambuwal are Alhaji Tukur Alkali, who is the Commissioner for Animal Health and Fisheries Development, Commissioner for Home Affairs, Isa Achida; the Chairman, Governing Board, National Commission for Colleges of Education, Alhaji Maigari Dingyadi; the member representing Isa constituency at the House of Assembly, Alhaji Habibu Modachi; and a Permanent Secretary, Isah Bello.
On the 16th of December, 2017, the prosecution closed its case against the accused persons and the accused persons through their counsels filed an application for no-case submission which was subsequently dismissed by the court on the 31st of January 2018.
During the course of trial, prosecution called a total of 9 witnesses and tendered numerous exhibits while the defence called a total of 6 witnesses and also tendered documentary evidence.
Source: Naija News