Breaking: Court Stops Swearing In Of Calistus Ekenze As New Imo Deputy Governor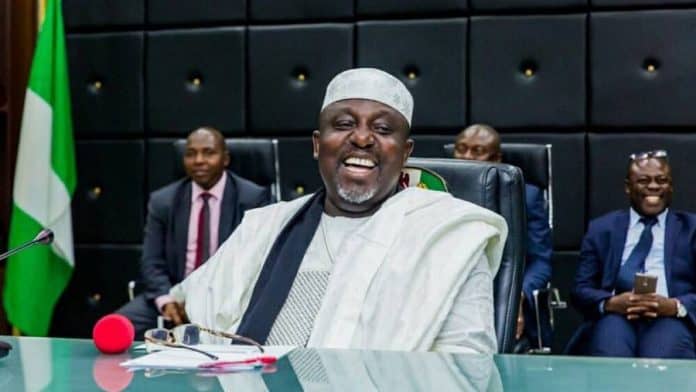 Court Halts Swearing Of New Deputy Governor Of Imo State
The swearing-in of Calistus Ekenze, as the new Deputy Governor of Imo State, has been halted by a High Court in Owerri, the state capital.
The court ruling came in on Tuesday morning just as Mr Ekenze was about to be sworn in.
Miletus Nlemadim, the Attorney-General of the state, informed those gathered for the ceremony about the ruling which halted the process.
Recall that Naija News had earlier reported that the house of assembly in Imo State had impeached Eze Madumere as the state Deputy Governor.
Source: Naija News