371 people Have Lost Their Lives in Zamfara – Amnesty Intl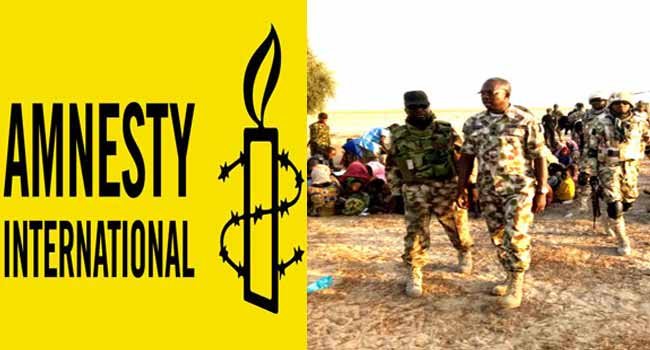 At least 371 people have been killed, while many others have been displaced in Zamfara since January, Amnesty International revealed on Tuesday.
The international right organization also disclosed that the farmers and herdsmen clashes in the state have led to the death of hundred of residents and many others have become homeless
Isa Sanusi, the Media Manager of the body in Nigerian in a statement in Abuja state that insecurity is getting worst by the day in Zamfara with daily killings and kidnappings by armed bandits.
"Insecurity is escalating in Nigeria's North West state of Zamfara with daily killings and kidnappings by armed bandits leaving villagers in constant fear of attack.
"Thousands of people have been displaced by a conflict which began in 2012 as a result of clashes between farmers and herders.
"This is Nigeria's forgotten conflict. The authorities' failure to act has left villagers in Zamfara at the mercy of armed bandits, who have killed hundreds of people over the course of two bloody years.
"When we visited the region, villagers told us that they had pleaded with the government to help them after receiving warning letters from the bandits ahead of attacks but had received no protection. The Nigerian authorities have repeatedly claimed to be tackling the situation, but the mounting death toll tells a different story.
"On Friday, 27 July, 2018, villages in the Mashema, Kwashabawa and Birane districts of Zurmi local government area of Zamfara State were attacked, leaving at least 42 people dead. At least 18,000 residents of the affected villages who were displaced over the weekend are now taking refuge at various locations in the local government headquarters. The following day a further 15 people were kidnapped in Maradun local government area of the state.
"On Saturday 28 July, President Muhammadu Buhari announced the deployment of 1,000 troops to Zamfara. This is the third time since November 2017 that the authorities have deployed the military in response to attacks, but villagers told Amnesty International that this has not translated into protection for remote and vulnerable communities," the Director of Amnesty International, Nigeria, Osai Ojigho, said.
Download Naija News App. Advertise with us. Send us enquiries and press releases.