2019: I'm Sure Buhari Will Win, But Not Sure Of APC Senators And Governors – Akeredolu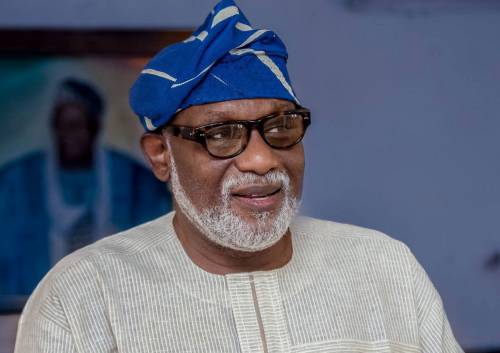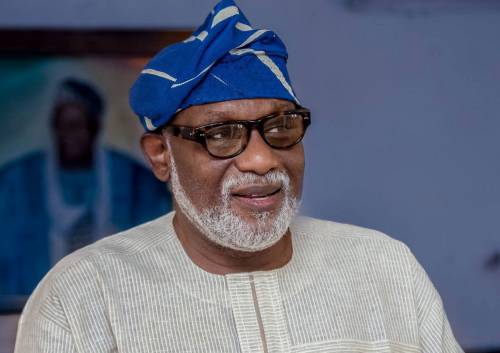 Akeredolu States Reasons Why Buhari Will Win In 2019
The Governor of Ondo State, Rotimi Akeredolu, has stated that he is confident that President Muhammadu Buhari, would win the 2019 Presidential election in Nigeria.
Akeredolu while speaking with NAN in Atlanta, U.S. said that the President has done well and deserved to be re-elected, in spite of obvious challenges.
"I followed the achievements he (Buhari) has had within this four short years but he's not someone that is given to making noise.
"A lot has changed in our country and there's need for continuity; no doubt, we have had our challenges, no doubt, at the tail end, a number of challenges came about on security.
"But that notwithstanding, to get us out of recession within a short time is not a mean feat; people don't just appreciate it, to now talk about a number of other things; when you talk about light, where you have light, is anybody talking about it?
"To talk about what we have been able to save in terms of cutting corruption, so many lives are affected by that, so, I believe that within this short four years, President Buhari has done a lot,'' the governor said.
Akeredolu urged Nigerians to re-elect the president for another term to stabilise the economy and block leakages, he stated that electing someone else would reverse what president Buhari has done in the last three years.
He said: "Let him (Buhari) continue and probably stabilise the economy more, and at least, block a few areas of leakages when it comes to corruption in this country, let him block it totally and make sure that we are on a sound footing to now move. "Somebody else can come but it's not like now.
"So for us, who are supporting him, we believe that in the interest of stability, continuity and for the progress of the nation, we need President Buhari to have another four years and then we can move ahead''.
While reacting to the mass defection by members of the ruling All Progressives Congress (APC) to other parties, Akeredolu said there was no cause for alarm.
He stated that the defection was not because the politicians had any problem with Buhari, but because of the problems in their states.
"President Buhari will win the election, let us leave what is happening here and there; he has captured it very well, look at the issue of the gale of defection that people are doing, he said most of them are not because of him, which is true.
"We have States in which people have created problems and these problems now cascaded into the national level, so, in that circumstance at the end of the day, when elections are held, President Buhari will win.
"I am sure by the grace of God, we will win the election, the only thing is that I don't know about senators, I can't talk about governors or some of the elections in the states.
"But if it's the election for the president, President Muhammadu Buhari, by the grace of God, will win. His chances are very bright,'' Akeredolu said.
Copyright Naija News 2019.
All rights reserved. You may only share Naija News content using our sharing buttons. Send all news and press releases to
newsroom@naijanews.com
.