Buhari Supporters Hold Rally In Ilorin, Demands Saraki's Resignation, Endorse Yaman As Next Kwara Governor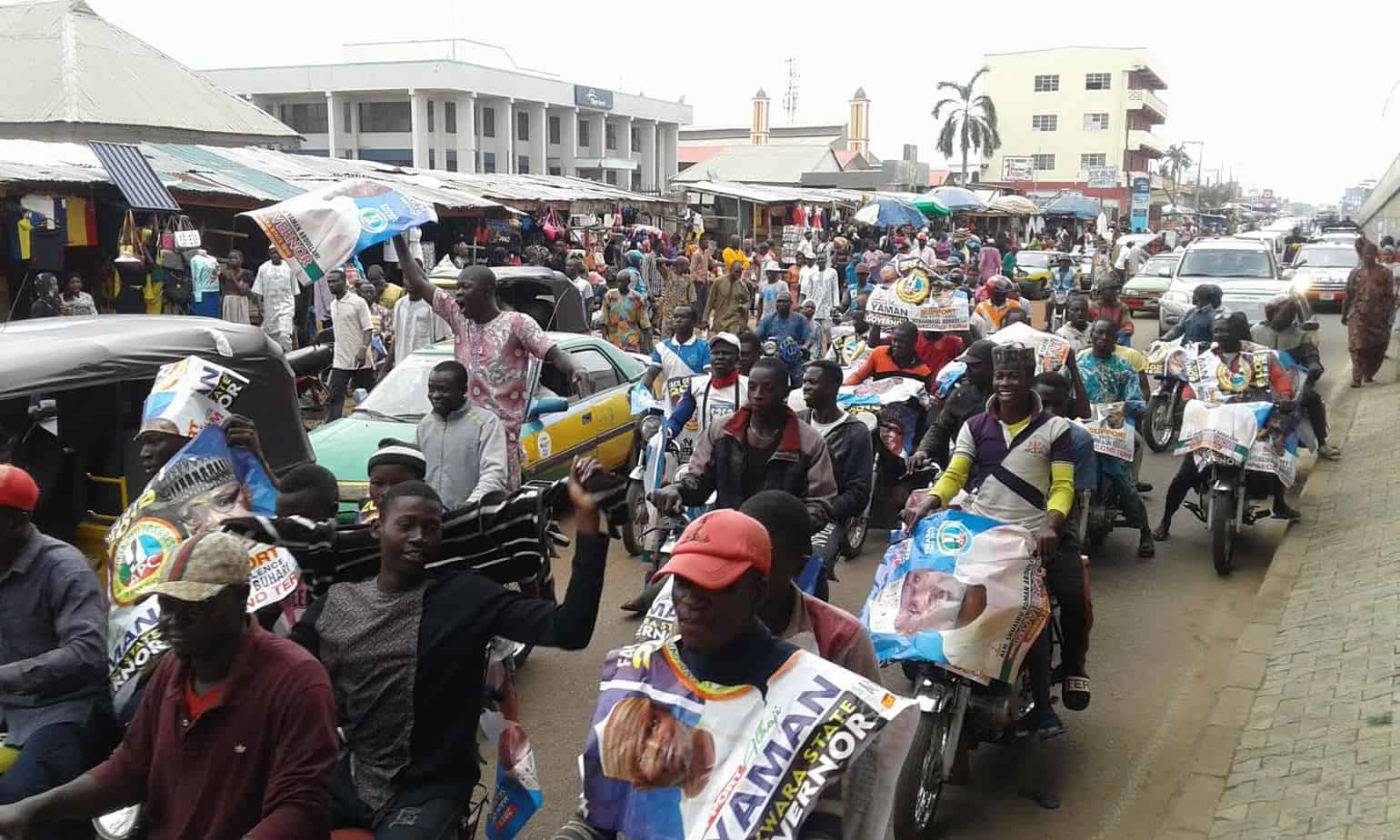 Group Holds Rally In Support Of Buhari In Ilorin
"Bukola Saraki is a thief and a murderer; we have sent him packing from APC", this was the song heard from the mouth of loyalist of a kwara state Governorship aspirant, Alhaji Shuaib Yaman Abdullahi at a mass rally organised in support of  President Muhammadu Buhari.
According to the director general of the Yaman  Support group, Hon George O. Towoju, who spoke to Naija News correspondent at the rally, Senate president, Dr Abubakar Bukola Saraki, and his co travelers have continued to embark on undeserving political negotiations which has mortgaged the genuine interest  of the masses  for the their personal  and individual gains.
The Yaman Support Group, during its rally which held in Ilorin, the Kwara state capital on Thursday, 26th July, also asked Dr. Bukola Saraki to make his political party membership known to Nigerians and resign his appointment as the Senate President with immediate effect in order to allow for better legislative process in the interest of the masses.
Below are more pictures from the rally: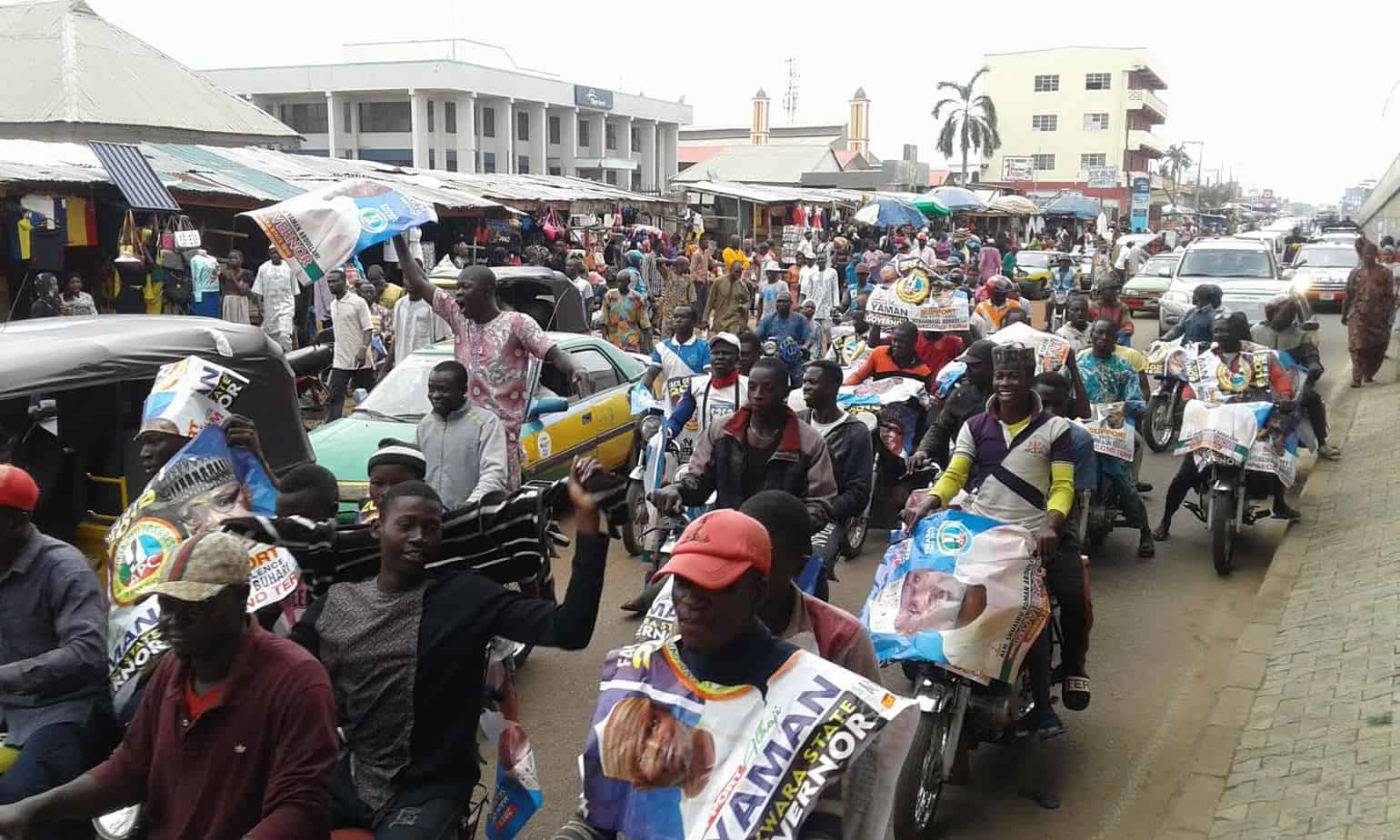 The group also expressed full support for the leadership of President Buhari as well as the National leadership of the APC under the guidance of Comrade Adams Oshiomole.
Here is a video clip from the rally:
https://www.youtube.com/watch?v=3-NMmQpqhpY&feature=youtu.be
Source: Naija News