River Police Parades 11 Suspects For Kidnapping, Others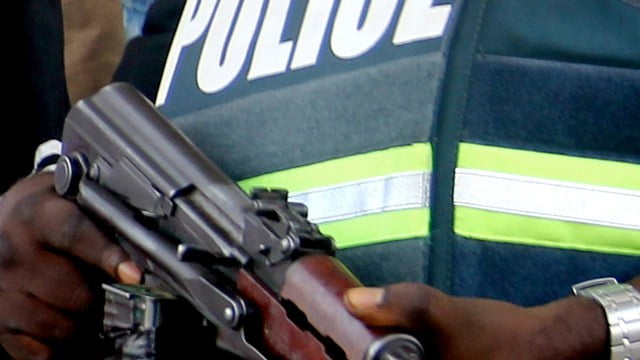 About 11 suspected criminals have been paraded by the Rivers State Police command for their alleged involvement in crimes.
The suspects are been investigated for kidnapping, robbery and car-snatching.
In a statement in Port Harcourt, Zaki Ahmed, the Police Commissioner in the state said the suspects were arrested by men of the Federal Special Anti-Robbery Squad (F-SARS).
He said the arrests were made last month, adding the suspects will be arraigned after investigation.
The items recovered from the suspects include Fifteen cars, 11 guns, 40 machetes, dagger and four axes.
The command displayed weapons, including machetes, guns, axes and dagger reportedly surrendered by repentant cultists, who gave their lives to Jesus Christ at Salvation Ministry Church, Port Harcourt.
Ahmed applauded the church for converting sinners, saying the act was in conformity with the directive of the Inspector-General of Police to mop-up arms.
He pledged the commitment of the police to protect life and property.