Flood Renders Hundreds Of Damaturu Residents Homeless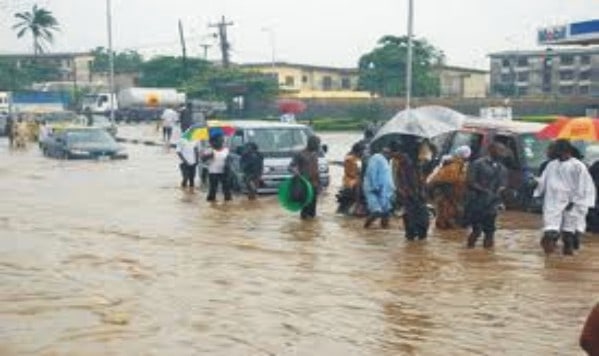 Heavy down pour that lasted for hours and led to flooding in the area has displaced hundreds of residents of Damaturu on Tuesday.
In places such as Nayi Nawa, Shago Tara, fulatari, Pompomari and Bulabulin, the flood destroyed many houses and shops.
The Permanent Secretary, State Emergency Management Agency (SEMA), Alhaji Musa Jidawa, who saw the level of damage done in the affected area described the flooding as ""unprecedented" even though it did not claim lives.
"The agency, in collaboration with Damaturu local government council, is assessing the damage and ascertaining people involved to provide them with the needed assistance.
"Damaturu has not seen anything close to this flood in the last 20 years, we have gone round for first-hand information to determine areas of immediate needs and intervention." he said.
The permanent secretary promised that food and building materials would be provided to the victims for them to reconstruct their buildings by the government.
The victims, who spoke to the News Agency of Nigeria (NAN), said they were lucky that it rained in the morning and destroyed only their property.
Some of the victims have moved into their relatives houses with the properties they can salvage from the flooding.
Abubakar Mustapha, a victim who spoke on behalf of others in Nayi Nawa, pleaded with the state government to expedite action and provide them some succour in view of their predicament.
He also called on the government to construct more drains to channel excessive water in the event of rainfall in the are
Source: Naija News