Declining Foreign Reserves Has Nothing To Do With Politics – CBN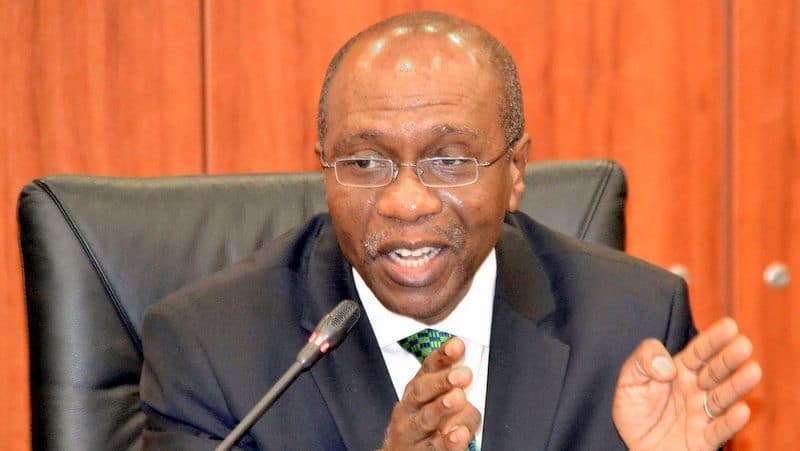 CBN Urges Nigerian Federal Government To Save As Crude Oil Prices Increase.
The Monetary Policy Committee (MPC) of the Central Bank of Nigeria (CBN) report has shown that the Federal Government has to learn to save heavily from current improved crude oil sales for the rainy day.
CBN Governor, Mr Godwin Emefiele, who read the communique of July MPC meeting in Abuja, said the committee, while discussing the economic report, observed that as the prices of crude oil increased in 2017 and 2018, the monthly allocation to various levels of government also increased, suggesting that Federal Government was not conscious of saving for the rainy day.
He said the committee had called on the apex bank to continue its effort in building on the progress already made in arresting the trend to sustain the moderation in food inflation.
According to Emefiele ,the MPC commended the rate at which the fourth consecutive quarters of growth of real Gross Domestic Product (GDP) and the positive growth outlook in the domestic economy had increased.
"This is shown by the sustained improvement in the manufacturing and non manufacturing purchasing managers indices in the second quarter of the year," he said.
He said the committee was, however, concerned about the liquidity impact of the 2018 expansionary fiscal budget and increasing Federation, Accounts Allocation Committee , FAAC distributions due to rising prices of crude oil as well as the build up to election related activities.
On the declining foreign reserves from $47.7 billion in May to $47.2 billion in June, Emefiele said the development had nothing to do with politics as being insinuated.
"What is happening is as a result of US Federal Reserve Bank normalisation. Since the interest rate has gone up in the US, and other advanced economies, in an attempt to stimulate their economies, these money that moved into the emerging economies are now being taken back and this means there will be so much outflow of cash than inflows. And of course we have our own share of it.
"But it must be noted that Nigeria has performed better than other emerging markets around the world, with a stabilised exchange rate because we have been able to build enough buffers to support our currency and that is why the exchange rate has remained stable.
"Countries like South Africa and others have had their currencies depreciated but the Naira remains stable at N360/$ at this time," he added.
On currency swap update, the CBN Governor said,  "China remains Nigeria largest trading partner and we are saying that those trading can be paid for using renminbi instead of dollars, because people who are importing using renmimbi we are offering some discounts since we have this soft deal with the Bank of China and we are encouraging people to embrace the use of renminbi for trade between Nigeria and China."