Bill Seeking To Create State Police Passes Second Reading At House Of Rep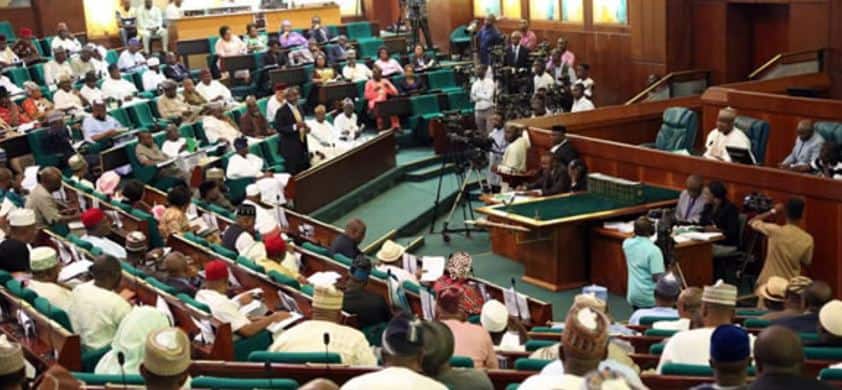 Lawmakers Give Assent To Bill Seeking Creation Of State Police At Its Second Reading
Majority of the lawmakers have given assent to the 1999 constitution amendment bill seeking to accommodate state and community policing on Tuesday.
The bill seeks to delete item 45 of the constitution – which domiciles policing exclusively with the federal government – from the exclusive list and move it to the concurrent list.
Naija News recalls that the bill has passed its first reading in July 12.
Majority leader, Femi Gbajabiamila who led the debate on the bill, said state and community policing will address the spate of killings across the country.
"It is not enough for us to talk and just condemn killings, it is time for us to change the security architecture. No matter how you look at it, the good of the state police outweighs the bad," he said.
"In the US, people elect police chiefs, with that, the police chief is not under the whims and control of state governors. We can look at smart ways to fund the state police, and we know its good outweigh the bad."
Emmanuel Oker Jev from Benue also aligned with Gbajabiamila's position. He said although he had previously opposed the bill, current security challenges experienced in the country proves there is a need for it.
However, Muhammed Monguno from Borno kicked against the bill on the ground that state policing will not be effectively funded.
He said governors would find it difficult to fund state police as is the case with payment of salaries. He said the constitution should be amended to ensure that states get more funds.
The lawmaker said, "State governors are finding it difficult to pay wages, adding state police to it is not acceptable, I do support amending the constitution so that states can get more money, then we can talk about state police."
Source: Naija News