A Political Job Isn't Needed For Me To Survive' – Banire Blasts Senators Opposed To His AMCON Appointment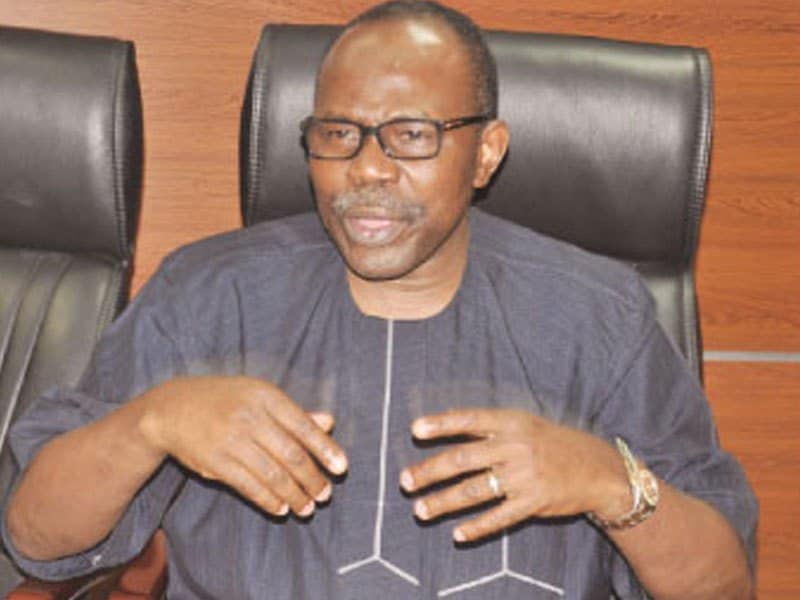 Muiz Banire, a senior advocate of Nigeria (SAN), says a political job is not needed for him to survive.
Reacting to the opposition of three senators from Lagos to his appointment as chairman of the Assets Management Corporation of Nigeria (AMCON), Banire is a former legal adviser of the All Progressives Congress (APC),
President Muhammadu Buhari transmitted the name of Banire to the senate for confirmation.
At its sitting yesterday, Solomon Adeola, lawmaker representing Lagos west senatorial district, laid a petition signed by two other senators from the state against Banire's nomination.
Banire said his appointment did not require any special attention or approval by the senators, while stating that he was nominated by Buhari because of his confidence in him.
He maintained that he does not need to occupy a public office to add value to his community and the nation.
"In the first place, let me recognize the constitutional right of the three senators to express their views without hindrance. It is part of the democratic tenets we all cherish and strive to protect at all times," he said.
"Equally, because of the respect I have for the offices of the senators, I will not join issues with them, particularly when it has become traditional and conventional for them to be objectors on occasions such as this. All I can say is that I wish them well and remind them that no dynasty or empire lasts forever. Whatever has a beginning will have an end.
"However, it is necessary to point out to interested or concerned members of the Nigerian citizenry that my nomination in the first place is not a quota appointment (as the three politicians and distinguished senators may have wrongly perceived) requiring their special approval to deal with.
"I was nominated simply as a Nigerian in whom the appointer has a lot of confidence and who is prepared to give his all in service of his fatherland.
"Beyond the above, let me also state clearly that I am blessed with so many alternative contact addresses and consequently, do not desperately need a political job to survive. It is those who are professional politicians and whose survival depends on such that can be so threatened. Here I am, a professional in politics."
Banire vowed not to be distracted, describing the action of the senators as an attempt to gag him.
"Of course, if this is a continuation of the consistent harassment, intimidation and threat to gag my advocacy for good governance and the rule of law, the effect unfortunately is otherwise," he said.
"It strengthens me further and makes me resolute in my crusade. I shall continue to interrogate and agitate issues of good governance and rule of law, regardless of whose ox is gored.
"I am already demonstrating through my activities and engagements in several other spheres that I do not need to occupy a public office to add value to our community and nation. My relevance does not lie in public office or wealth. I have said it that I will continue to challenge the warped order till the ultimate change comes, sooner than later.
"Finally, let me equally apologise to those who feel I am not submissive to worshipping them. It is not my making but the covenant I have with my God, to whom all power belongs. They should bear with me as I am incapacitated in this regard."
Source: Naija News