Presidential Aspirant, Moghalu Announces Campaign Team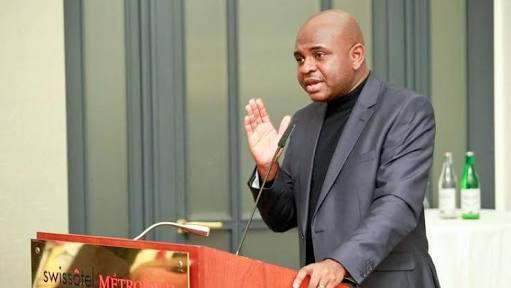 Young Progressive Party (YPP)'s presidential aspirant, Prof. Kingsley Moghalu, has announced Mr Abdullahi Abubakar, a political consultant as his Chief Operating Officer of his 2019 Presidential campaign.
In addition to this, the former Deputy Governor of the Central Bank of Nigeria, appointed Ebere Samuel as the National Coordinator for the Kingsley Moghalu Support Organisation (KIMSO).
The spokesperson for Prof. Moghalu and his 'To Build A Nation (TBAN) movement', Mr Jide Akintunde, in a statement made this recent appointment known.
Moghalu also announced the appointment of Zonal Coordinators of KIMSO to provide direction for the campaign activities across the six geo-political zones of the country.
The zonal leaders are Suleiman Yusuf (North East); Muhammad Kabir (North West); Jennifer Igoh (North Central); Chief Uduma Nnate (South East); Adewole Akinpelu (South West) and Josef Anndotan (South South).
Akintunde disclosed in the statement that Abubakar would be in charge of the operations of the campaign, including logistics, personnel, fundraising and political operations across the 36 States of Nigeria.
Akintunde added that Abubakar would ensure the smooth coordination of KIMSO and the Kingsley Moghalu Volunteer Force.
"I am pleased to welcome Abubakar, Ebere and the zonal coordinators of KIMSO to our 'To Build a Nation' (TBAN) movement and our campaign for the Office of the President on the platform of the YPP.
"We must release Nigerians from the bondage of poverty and unemployment in which our failed and recycled politicians have kept us, and take our country into a new future of prosperity"
"We need solid structures in place to win the elections and bring this vision into reality.
"The appointment of Abubakar, Ebere and zonal leaders of KIMSO brings on board energetic men and women who are passionate about the vision and know how to get things done", he said.
Download NAIJA NEWS app: