Federal Government Attacked By R-APC On Treatment Of Saraki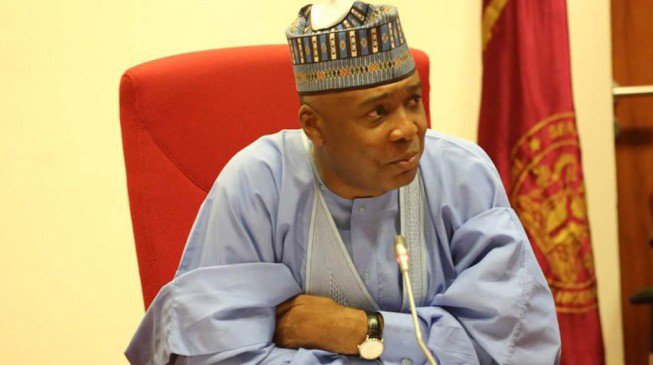 Afegbua Blames APC For Trying To Reconcile Saraki Back Into Party After His Verdict
The Federal Government has been criticised by the Reformed All Progressives Congress (R-APC) over alleged treatment of Bukola Saraki, the Senate President.
Kassim Afegbua, the spokesman of R-APC, while on air at Channels Tv Politics Tonight, stated the pains the Senate President went through for three years while going through trail at the Code of Conduct Tribunal.
"Bukola Saraki, the Senate President is a strong political player. And he was part and parcel of those who ensured that this government came on stream in 2015," he said on Sunday night.
"He was abandoned in the cold, he was criminalized, he was disgraced, he was ridiculed. In fact, they called him all manners of names. As soon as he got the verdict of the Supreme Court saying that his trial was no substance, he suddenly became a bride."
Afegbua had criticized some members of the ruling party who went silent during the course of the trail only to reconcile him back into the party after the trail was won.
He further stated, "All the present people who are going to meet him were all sitting down maintaining some conspiratorial silence at that period. They were waiting for the sledgehammer to fall on him."
In his statement, he said Nigerians has been failed by the ruling party in addressing the killings and unemployment in some part of the country.
See interview below: