Fans React As Actress Adunni Ade Shares Photo Of Herself In Bikini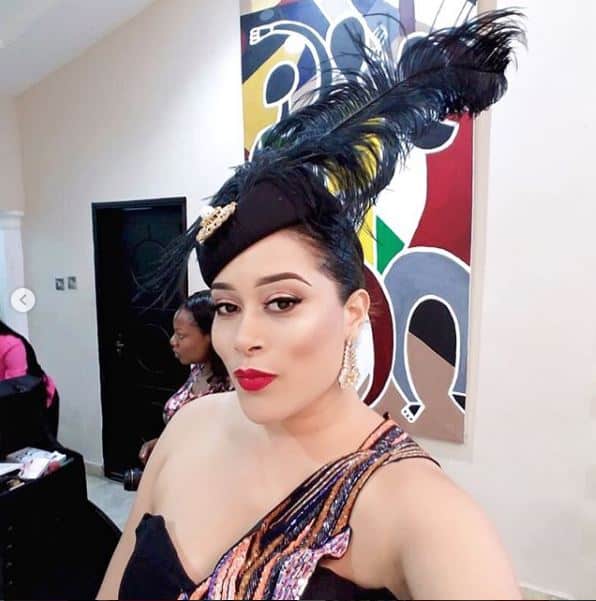 Reactions Trail Adunni Ade's Recent Instagram Post
Few days ago, actress Adunni Ade, took to her Instagram page to share a picture of herself in a bikini wear to the beach and fans and follwers alike have continued to react.
The Nollywood actress and mother of two was slammed by some followers in the comment section while others have been defending the the dressing of the mother of two, citing the wear is appropriate for the occasion.
See what she shared and reactions that have followed.
Chilled Sunday Afternoon! Clear blue waters Need a Destination getaway? @targettravelsltd got you

See some of the reactions below.

[email protected]_horlajumoke you are a very big close minded idiot. Very big cow. You that have children and is dressing appropriately how do u know how they'll end up. Other women that have children and are dressing appropriately how they have daughters who dress like this. If you have a religion that forbids such dressing fine. But you don't expect every one to think like you or like your religion please get out of ig u look too old for it

[email protected] you're not serious take correction where . If that's what she wants to wear hows that your business. I'm just asking. God gave her body then all of a sudden she feel comfortable in it and doesn't hide it then u people want to say what u feel like wawu

[email protected] na this is the Most stupid comment ever. Did your pastor teach you to come and drop hate in someones ig page lol

[email protected]_a_b_a_n_j_i you were is your mother is she with you while you're here on ig saying rubbish. Guess she's not responsible then

[email protected]_ ikrrrr

[email protected] if it is valuable why hide it and why is it there. My dear not every one is Islamic mind your goddamn business if that's what she wants to do it's none of your business na she send you make u come look the picture. What are you even doing on ig