Buhari Planning To Frustrate 2019 Elections – PDP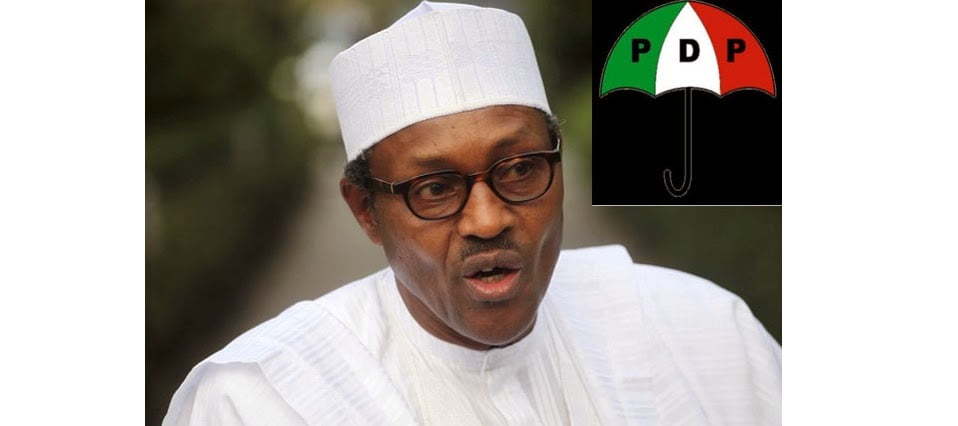 PDP Alleges President Buhari Is Scared Of Losing 2019 Presidential Election
The Peoples Democratic Party (PDP), in its reaction to the supplementary budget sent to the National Assembly by President Muhammadu Buhari for the 2019 elections, described it as a ploy to frustrate the conduct of the 2019 general elections over fears of losing the presidential election.
The party maintained that the President's request for the virement of N242 billion for INEC in the 2018 budget already approved for other projects, was a deliberate attempt to stall the entire process.
The main opposition party were of the opinion that President Buhari should have sent a fresh supplementary budget to the National Assembly if indeed he meant well for Nigerians.
The party's position is contained in a statement issued by their National Publicity Secretary, Kola Ologbondiyan, where he said the President's move is a "deliberate plot to inject disagreements in the polity, cause confusion in the electoral system and set the stage for a political crisis capable of frustrating the conduct of the elections."
"The president is aware that his request is in no way in consonant with the constitutional provisions and extant rules guiding legislative virement of funds already meant for constituency development projects, yet he sent same to the National Assembly.
"If the president meant well for the country and had no ulterior motives, he should have sent a fresh supplementary budget to the National Assembly for whatever amount he seeks for INEC, instead of seeking a controversial virement."
"President Buhari must come to terms with the fact that Nigerians are eager for the 2019 general election and are not ready to be taken for a ride by any person whatsoever, in their quest for a new President by May 29, 2019."
"We therefore charge the president to follow the rules and immediately submit a fresh supplementary budget or seek other legitimate ways and means, devoid of bottlenecks, to finance the election.
"Nothing must stop the 2019 general election and the process must be credible, free and fair."
The PDP also warned the All Progressives Congress (APC)-led administration that Nigerians would firmly resist any plan to drag the country into any unnecessary electoral crisis.
Source: Naija News