Al-Makura Received more Allocation In 6 Years Yet No Projects To Show,PDP Says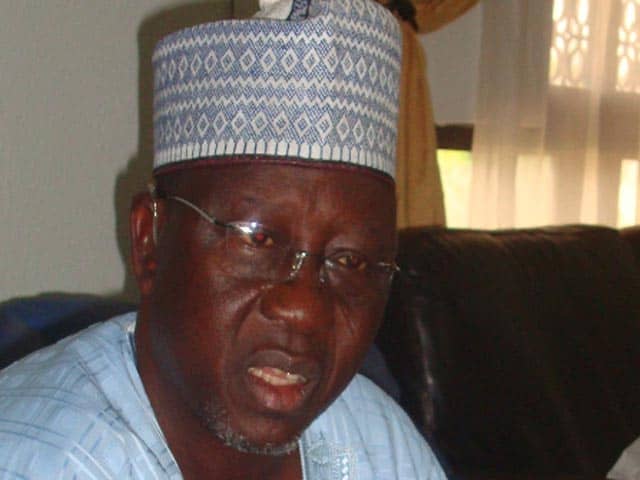 The Nasarawa State chapter of the Peoples Democratic Party (PDP)  has slammed Governor Tanko Umaru Al- Makura for receiving the highest allocation in the state without doing any meanning projects in the state.
Naija News learnt  that the PDP Chairman Francis Orogu stated this while briefing newsmen at the party secretariat in Lafia the state capital accused  the governor of mismanagement of public funds
He said, "From 2015 to 2017 the governor in six years has received about N309.247,000,000 billion, while his predecessor, Aliyu Akwe Doma from 2007 to 2010, received N86,571,000,000 billion, and Abdullahi Adamu from 1999 to 2006 received N60, 974,000,000 billion."As it is, Governor Al-Makura in six years received more than twice of what the past two governors collected in 12 years."
Orogu added that even being the highest receiving allocation governors in the history of Nasarawa State governance, he cannot show anyone billion naira project executed in Alago Community or on any of his party loyalists?
Speaking on the infringement of a popular local Alago's magazine programme on the state-owned radio (NBS FM, Lafia), Orogu condemned the act, describing it as impunity of highest order that would jeopardise the nascent democracy in the state.
The PDP Chairman, however, said that the programme was aimed at discussing the unity and progress of Alago nation, and why the government would suddenly issue a command to stop a live programme that is aimed at uniting Alago nation in the state.