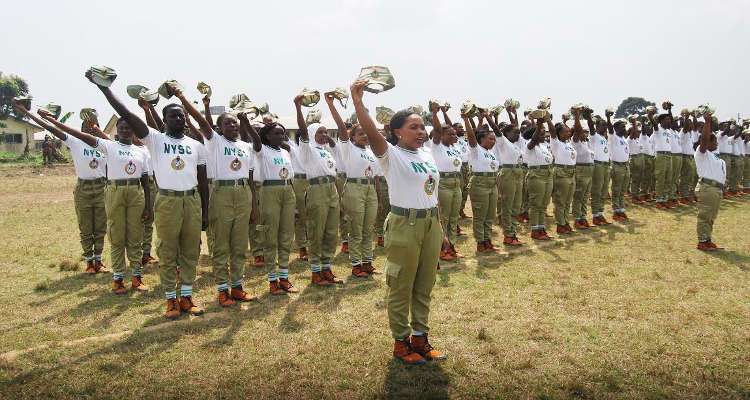 The National Youth Service Corps Director-General, Brigadier Suleiman Kazaure, has warned state coordinators to desist from acting in ways that against the core values of the corporation.
This he said while addressing State Coordinators and Camp Commandants at a pre-orientation meeting of the NYSC Management in Abuja.
He disclosed that the 2018 Batch 'B' Stream I Orientation course will commence on Tuesday 24th July, 2018.
The Director-General, stated that details regarding the conduct of the stream II edition of the Orientation Course would be released in due course and also urged the Coordinators to communicate policy issues discussed at the meeting to camp officials for effective conduct of the programme.
He said : "I was impressed with what I saw in some states, especially with regards to the implementation of the skills acquisition programme, feeding of Corps Members, camp sanitation as well as the quality of accommodation''.
''Notwithstanding the successes recorded, the states faced some challenges which I expect this gathering to discuss with a view to charting ways forward'', the Director General added.
He further opined, ''It is necessary that you take note of the current issues and policies of the Scheme so as to align your operations with the Management's areas of focus, and to ensure uniformity of programme implementation in orientation camps nationwide''.
"The Director-General said State Coordinators, who make giant strides towards the successful execution of the Orientation course, would be rewarded while those found to be operating at variance with the Scheme's core values would be sanctioned.
Kazaure admonished the Coordinators to ensure adequate attention is given to security and general welfare of Corps Members, adding that they must ensure strict compliance with the Management's directives on healthcare, feeding, accommodation and Camp sanitation, amongst others.
He also urged them to step up efforts at sensitizing state Governments and other stakeholders on what is expected of them by NYSC, especially in the provision and upgrading of camp facilities.