UK Crime Agency Grants EFCC £500,000 For Forensic Lab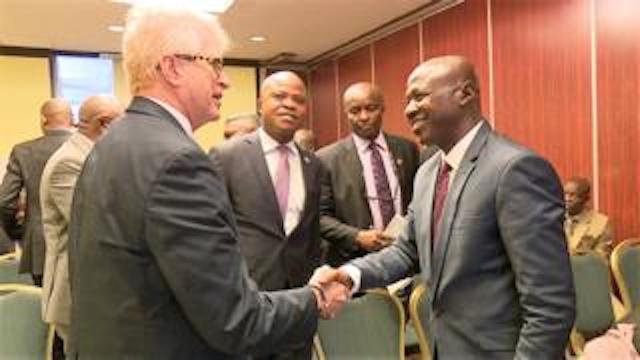 United Kingdom National Crime Agency's Anti-Corruption Lead, Paddy Kerr, has applauded the Digital Forensic Laboratory of the Economic and Financial Crimes Commission, EFCC, describing it as the "Centre of Excellence" for every law enforcement agency in Nigeria.
He disclosed that about £500,000 (Five Hundred Thousand Pounds) have been invested by the United Kingdom government in the digital forensic capability of the EFCC.
He made this disclosure during a two-day capacity building workshop, on Tuesday, organised by the U.K. National Crime Agency, NCA, for all the Zonal Heads of EFCC at Sheraton Hotels, Abuja.
"The UK is in the process of building a digital forensic suite that will enable the agency to ethically and lawfully extract evidence from digital devices". He said.
Kerr said the reason for the workshop in dealing with corruption and financial crimes was to avail the NCA the skill gaps the EFCC currently posses (if any), so that adequate training in filling those gaps would be provided in maintaining momentum of anti-corruption activities.
"We want to look at the skill gaps that the EFCC currently posses if it does posses any, look at the training that we need to fill those gaps, that in itself will provide a catalyst with which to provide momentum of anti-corruption activities", he said.
In his remarks, Ben Ikani, Director of Forensics, EFCC, commended the UK government's support for the Commission's fight against corruption in Nigeria, describing the workshop as "significant".
Source: Naija News