Obaseki Accused Of Marginalisation By Aggrieved APC Youths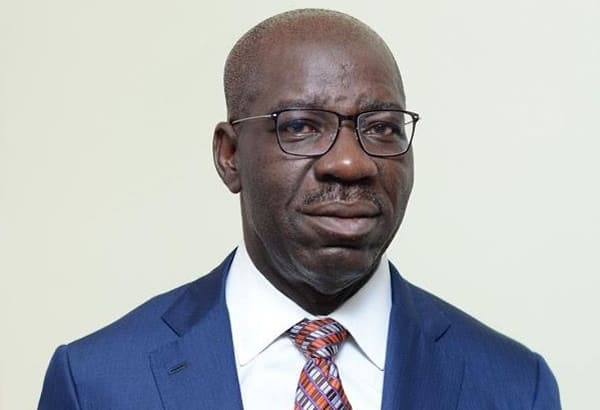 Obaseki Accused Of Abandoning Party Leaders For Outsiders
Governor Godwin Obaseki, has been accused of alleged marginalisation of some leaders of the party by some aggrieved youths of the ruling All Progressives Congress in Edo State.
In the report, there were accusation that leaders and party members who gave their support for the governor to emerge as the winner in the 2016 governorship election, has allegedly been abandoned.
Addressing journalists in Benin on Monday, the convener of the group of aggrieved APC youths, Mr Tony Kabaka, alleged that while elders of the party were sidelined, the governor appointed "foreigners" into his cabinet.
Kabaka expressed worry that the legacy of the National Chairman of the party and immediate past governor of the state, Mr Adams Oshiomhole, could be in vain if Obaseki failed to reconcile the aggrieved leaders and elders of the party.
He, therefore, advised the governor to reconcile the aggrieved members in order to prevent the defeat recorded by the Peoples Democratic Party in the Ekiti State governorship poll from playing out in Edo.
He said, "What happened in Ekiti is an example the government should learn from. If we cannot benefit from a government we suffered for, we will not work for the government."