Islamic Cleric Rape Lady After Luring Her With Death Prophesy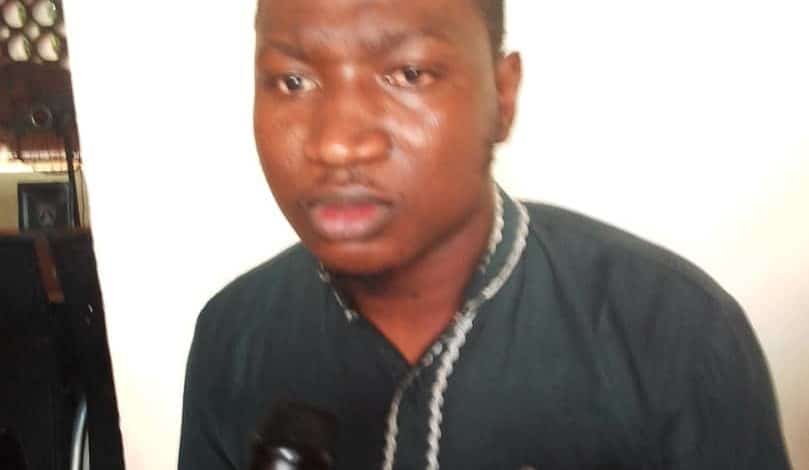 The Lagos State Police Command has arrested and paraded Mustapha Hammed, an Islamic Cleric for allegedly defiling a 29-year-old student (names not given).
Reports has it that the Alfa told the victim, a virgin, that an omen of death was hanging above her, which would lead to her death within 24 hours unless a cleansing was done to avert it.
Imohimi Edgal, the Commissioner of Police in Lagos State, paraded Hammed after the father of the victim laid a compliant on July 12.
The police boss disclosed that the suspect lured the woman from Bariga to Ikorodu for spiritual cleansing where he raped her and allegedly used a white handkerchief to clean her blood on the 7th of April.
Edgal disclosed that the victim's father had filed a complaint at the Bariga Police Station after she exhibited traits of mental disorder following the incident.
"The suspect in the case is one Mustapha Hammed who claims to be an Alfa. The said Alfa was introduced to the victim through a mutual friend.
"The Alfa deceived the 29-year-old student saying he saw in a vision that she was going to die within 24 hours. He took the girl to Ikorodu, Lagos, for cleansing so that she would not die.
"At Ikorodu, he forcefully had canal knowledge of the girl said to be a virgin at the time. He thereafter allegedly wiped off her blood with a white handkerchief and since then, her father alleged that the girl has been behaving abnormally because she was completely devastated and traumatised by the incident." he said.
The Islamic cleric, while speaking to newsmen, admitted to committing the crime, but stated that did it because he was too afraid to declare his love for the victim.
He agreed that the the death prophesy and special cleansing a bait he employed to commit the sexual crime against the lady.
"It all happened on April 7, when I called Rukayat, a friend to my lover, to come to my mum's house in Bariga. I told her I had seen a vision for her while I was praying that she had a spiritual husband.
"I told her the solution is to bath three times with a soap I will give her. I told her I would take her to my house in Ikorodu for the bath and she agreed.
"We went there and she went to bath the first time and while I was praying for the water to do the second bathing, I quickly put a dead frog in the water. When she got to the bathroom and saw the frog, she was afraid and ran out to inform me.
"This I said was a bad omen, that the only solution is to immediately do some prayers and then do a sexual cleansing which entails having sexual intercourse with a man.
"She was scared and said she would do all it takes to be free. So, I asked her to call her boyfriend. She said her boyfriend was far away, she pleaded I help her.
"She did not know that I had put the frog because I have been looking for a way to tell her I love her and have a sexual relationship with her. So I deflowered her. I did not wipe her private part with any white handkerchief." he said.
Edgal stated that the suspected would be charged to court after investigation has been concluded.
Source: Naija News