Ekiti Election: INEC Applauds Ekiti Election Exercise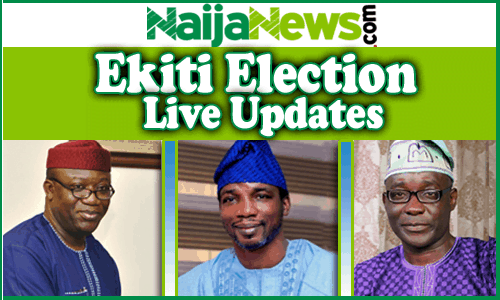 As voting comes to an end in Ekiti State, the Independent National Electoral Commission (INEC) has applauded self for the governorship exercises which it described as 90 per cent successful.
Prof. Abdulganihu Olayinka, the Resident Electoral Commissioner in the state, made this known to newsmen in Ado Ekiti while appraising the electoral process.
According to him, the the eight INEC Commissioners on the field acknowledged that the election process have been relatively peaceful.
Olayinka said he was glad to hear that all INEC personnel, including ad hoc staff, got to their various pooling unit in good time and the election started early and uniformly.
"Except for Agboyin Local Government Area where it was alleged that ballot materials were scattered on the ground and in one or two places where the card reader malfunctioned, all was well," he said.
The REC who disclosed that no "incident form" was used in the exercise, stated that the little problems that raised it head have been addressed.