#Ekiti Decides : Card Reader Rejects Fayemi Wife's PVC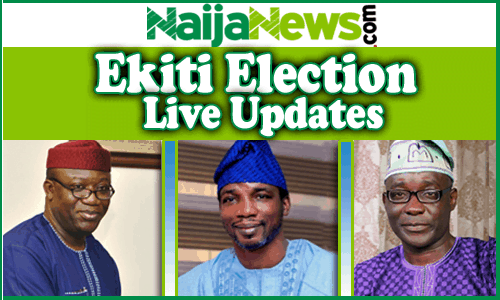 The All Progressives Congress (APC) candidate's Wife  in the Ekiti gubernatorial election, Mrs Erelu Bisi Adeleye-Fayemi could not immediately cast her vote as the card reader failed to recognise her PVC.
Naija News learnt that the PVC could not be read but the situation was later salvaged after several trials and she eventually cast her vote.
Fayemi in his reaction said the electoral process has been peaceful, especially in his unit.
"It was relatively smooth, except for a little hitch that they had with my wife's voters card. But as far as Ogilolo unit in Isan Ekiti is concerned, it was a smooth process."
Fayemi, however, noted that he had heard of delays and card readers malfunction in some parts of the state, but said generally, the reports showed that the election had been peaceful so far.