23 Nigerian Troops Missing After Boko Haram Attack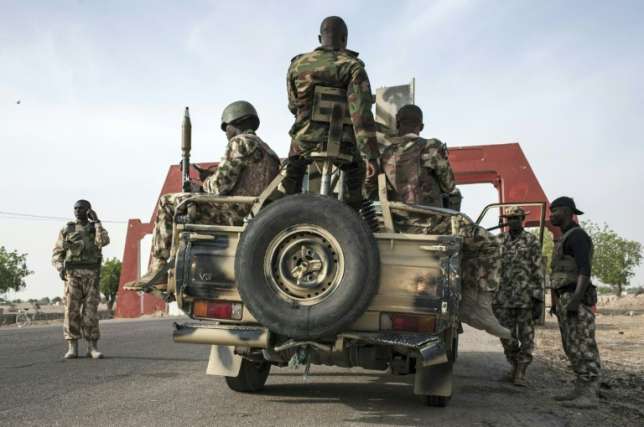 A military and civilian vigilante sources on Saturday disclosed that Twenty-three Nigerian soldiers have vanished after Boko Haram jihadists ambushed a convoy in the remote northeast of the country.
"Up until now 23 troops have not been accounted for. They include five officers and 18 soldiers," a military officer in Maiduguri, the capital of Borno state, told Nigeria News on condition of anonymity.
"They came under attack from Boko Haram terrorists in Balagallaye village in the Boboshe area outside Bama," the officer said.
The Officer disclosed that the troop had mobilized to fight 100 of Insurgents who were gathered in Boboshe.
"Only three vehicles have made it back to Bama, the remaining eight and scores of soldiers are still missing. Their fate is still unclear," he said.
"We lost eight vehicles. That's a lot," the officer added.
A member of the civilian militia confirmed the officer's account, saying that "dozens" of soldiers are still missing.
"It is not known if they escaped into the bush, were killed or captured," he said.
"You know it is now rainy season and the roads are water-logged. The convoy got stuck in the mud and Boko Haram opened fire. It was a perfect ambush and the soldiers were on the defensive," he said.
"So far three vehicles have returned. The other eight have either been destroyed or captured by Boko Haram." he said
The group's Islamist insurgency has devastated the region since 2009, leaving at least 20,000 dead, displacing more than two million others and triggering a humanitarian crisis.
Despite persistent attacks, President Muhammadu Buhari maintains that Nigeria is in a "post-conflict stabilisation phase".
Download NAIJA NEWS app: