FG Gives Approval For 0% Equity for Housing Loans Below N5m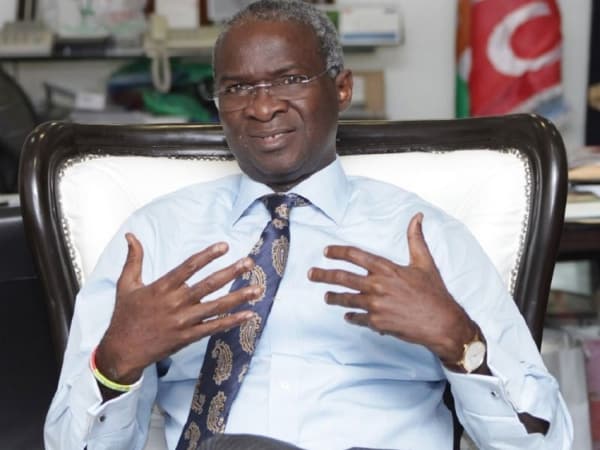 The federal government of Nigeria  has promised that no Nigerian who wish to buy houses below N5 million  will no longer have to come up with any equity deposits to the FMBN.
Naija news learnt that the Minister of Power, Works and Housing, Mr. Babatunde Fashola, disclosed this at the seventh edition of the National Housing Council on Lands, Housing and Urban Development which held in Gombe.
The minister who also explained further that the FMBN has been mandated to take zero percent equity for loans not exceeding N5 million, adding that the government also reduced equity contributions to housing loans up to N6 and 15 million from 20 to 10 per cent.
He also noted that the government planned to re-capitalise and open the National Housing Fund (NHF) to workers that are not within its payroll, that is private sector employees, adding that between May 2015 and July 10, 2018, the FMBN has issued 3,862 mortgages to Nigerians to acquire their own homes.
"It seems to me that whether it is to buy or to rent, affordability will always be an issue. But we must start by making clear to our people that not everyone can afford to buy or own a house, but it is ideal to at least seek to shelter everybody who has a job, by rental which is affordable.
"The question therefore is that after we have provided work for these vulnerable people, which pays them weekly or monthly in arrears, is it affordable for them when they seek to rent houses, and we ask them to pay one or two years rent in advance," said Fashola.
"As for those who wish to buy houses, mortgages are the solution and we must issue more. The Federal Mortgage Bank is mandated to do so, not only by re-capitalisation but also by granting the following exemptions: 0% equity for loans not exceeding N5 million. Reduction of equity from 20% to 10% for loans up to N6 to 15 million."This is in addition to a planned re-capitalisation and the opening of the National Housing Fund (NHF) to non-government
The minister subsequently asked that landlords in the country be made to collect rentals on their houses in arrears as against forward payments.
According to him: "This is not government, this is us, the landlords, and we can change this by accepting monthly rent in arrears secured with their employer's guarantee. "If this happens, we will see how housing will catalyse our economy. When my rent is matched to my income, you and I will be witnesses to a release and relief of millions of people who seek help to pay their rent even though they have a job."
He disclosed that his ministry was working with that of the petroleum ministry to develop standards that will enable gas lines to be connected to Nigerian homes with domestic gas supplies for cooking and heating.
"The oil and gas sector can also benefit enormously from housing if we all commit to implementing the gas master plan. At the moment we are under utilising our gas resources especially in the area of domestic use for cooking and heating.
"In order to take the benefit of this gift of nature, our ministry is working with the ministry of petroleum resources to develop standards for pipes and installations that will facilitate domestic use of gas for cooking and heating," Fashola explained.
Source: Naija News