Ekiti Elections: Why We Deployed 30,000 Police-APC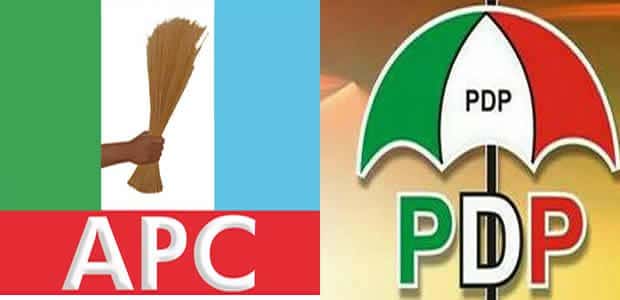 APC  Reacts To PDP's Claim That The 30,000 Police Officers Deployed To Ekiti Is An attempt to Rig The Saturday Governorship Elections
The All Progressives Congress (APC) has explained that the deployment of 30,000 police officers to Ekiti is a measure to ensure peace and order during the governorship election in the state on Saturday.
In a statement issued by its National Publicity Secretary, Malam Bolaji Abudullahi, in Abuja on Thursday, it declaimed the accusation by Peoples Democratic Party (PDP) that the policemen were deployed to harass its supporters to favour APC's Governorship candidate, Dr Kayode Fayemi.
"As usual with elections, extra security deployment is routine to keep the peace for credible and transparent elections.
"With PDP's claim in its press statement, it is obvious that its leadership does not have the facts of the actual events in Ekiti State or it is deliberately attempting to divert public attention," APC stated.
It described the attitude of Gov. Ayodele Fayose of Ekiti on Wednesday as comical, saying it was clearly contrived to give the public impression that he was being persecuted.
"Somehow, Fayose has contrived to make this election about himself but it is not: the contest is between Dr Fayemi and the professor that has continued to hide behind Fayose's fingers.
"What is clear to every voter in Ekiti is that to vote for this professor is to hand Fayose a third term, given their horrid experience with him, they have wisely rejected them both," APC stated.
According to the party, PDP in Ekiti has read the hand-writing on the wall and knows that it has lost the election and is only saving face with wild allegations.
The party added that the story of how Fayose used security agencies to manipulate the last election was still fresh in the memory of the people of Ekiti.
"Unfortunately for him, he has no such opportunity this time, winning a free and fair election is a strange territory to him and that's why he is looking stranded.
"It is therefore, mischievous of PDP to continue to claim that the police assaulted Fayose on Wednesday after Fayose himself has apologised to the police authorities for lying against their officers," APC said.
The APC stressed that the ultimate decision about who would govern Ekiti was with the people, which they would make on the principle of one man one vote.