Cattle Ranch Not The Solution To Herdsmen Crisis – Sen. Dansadau
The National Chairman, Nigeria Rescue Movement (NRM), Sen. Saidu Dansadau, has disclosed that the herdsmen crisis ravaging the northern parts of the country cannot be wholly solved by the provision of ranches  for herdsmen.
Dansadau, while speaking to newsmen on Friday, in Maiduguri,  admonished the governors of the region to provide good governance and effective leadership to address spate of insecurity confronting the region.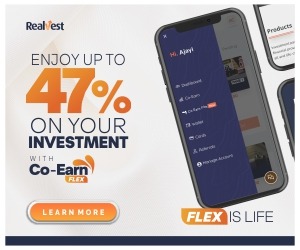 He urged the leaders in the region, especially political leaders to take a cue from the leaders in Lagos State, starting from the era of Asiwaju Ahmed Tinubu down to his successors, and how they made available effective leadership recruitment system through the application of scientific approach.
He added that the stakeholder must be consulted by political leaders to chart a way forward to solve the problem of insecurity in the region.
He said that "unlike what most of our governors do in the north; they would bring somebody, a charlatan who will not perform better than them, as dealing with insecurity in Nigeria is about good governance''.
"We formed this party to deal with insecurity so that we put in place a new leadership recruitment system through objective processes, when you have this and provide good governance is not a matter of arms and ammunition.
"Even, if we bring all the arms and ammunition from the US to Nigeria, bring all the military personnel in America to Nigeria, there will not be peace until you provide good governance
"It is the governance that brings peace and when you have leaders that are unjust and unfair in the process of governance there will never be peace in that society,'' he said.
He assured that young people would be encouraged to take part ans assume political office with the agenda and programme that would be introduced by the party.
He explained that NRM was founded primarily to encourage youth participation in politics following the failure of the old politicians to move the country forward.
"Our generation had failed Nigeria," the party leader lamented.
He further blamed bad governance as perpetuated by old politicians as the reason why the country is till faced with social and economic challenges.
According to him, the party would also initiate constitutional amendments to grant financial autonomy to demystify the local government administration and enhance its operations.
"NRM will put in place effective mechanism to encourage retired permanent secretaries, professors and accomplished personalities to vie for State Houses of Assembly and local councils' elections, to checkmate flagrant abuse of the institutions by the governors.
"The party will also change leadership recruitment through objective processes and accord concessionary candidature to women to contest gubernatorial elections,'' he added.
Dansadau called on youths to shun thuggery, money politics and reject fraudulent politicians, to encourage growth of democratic governance in the country.
Source: Naija News