Protest In The House As Rep Member Mention R-APC On Floor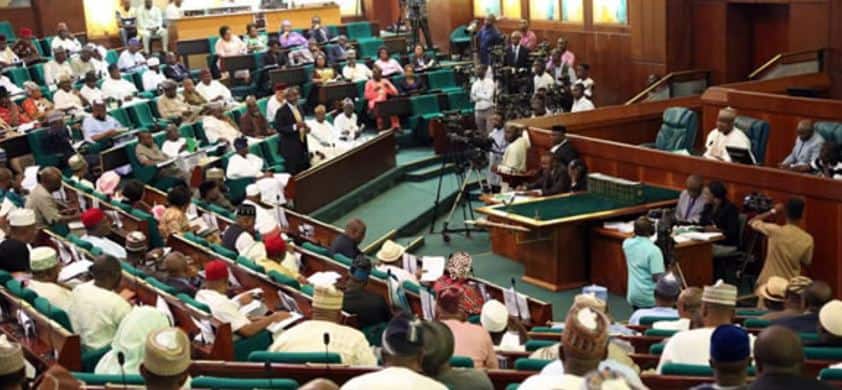 Reps Protect Mentioning Of R-APC On House Floor
Members of the All progressives Congress in the House of Representatives have reacted to the mentioning of Reformed All Progressives Congress, the new faction of the APC, on the floor of the house.
The protest by the APC members was quickly contained by Yakubu Dogara, Speaker of the House of Representatives.
The protest started when Bode Ayorinde, stood up to address himself as a proud member of R-APC.
But, another member, Mr. Mohammed Bago, opposed the mention of R-APC, saying that it was not recognised in the House.
Several APC members agreed with Bago and attempted to shout down Ayorinde, but he insisted that it was his right to belong to any faction.
Source: Naija News