How PDP Plans To Rescue Oyo State From APC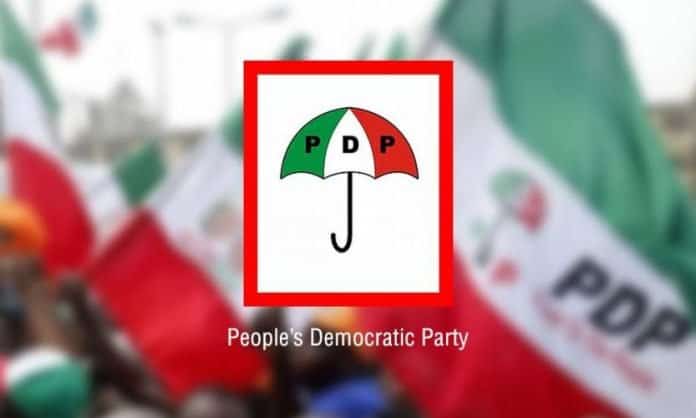 PDP Set To Disarm APC In Oyo State
The Peoples Democratic Party, (PDP) in Oyo State, ahead of the 2019 election has assured the people of the state, their plan to rescue the state from the All Progressives Congress.
The move was revealed in a bulletin issued after the inaugural expanded meeting of the Oyo State PDP executive after its inauguration in Abuja recently.
The inaugural meeting was chaired by Sir Samuel Olawuwo, the Oyo South Senatorial Chairman, who informed the party executive that the state chairman was absent due to his attendance at the national caucus meeting of the party in Abuja.
Olawuwo, claimed that the Abuja meeting was declared after the state meeting had already been scheduled.
Wasiu Adeleke, the Secretary of the party, read the communiqué of the meeting which had in attendance 30 local government chairmen out of 33LGs in the state and 18 out of the 27 executive members of the party in the state.
"We reviewed the performance of the APC-led state government and concluded that the government had underperformed due to the misrule of Governor Abiola Ajimobi. We are promising our dear people of Oyo State that we are ready and prepared to rescue our people from the eight years of misrule of the APC," he stated.
The party leaders across the state were appreciated for their efforts at uniting the party.
The communiqué added that the local government executive of the 33 local government areas of the state would be officially inaugurated by the state executive "very soon."