Bayelsa NYSC Unveils Skill Acquirsition Center In Yenagoa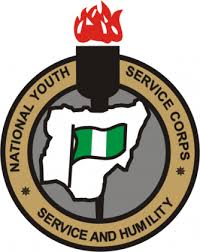 Bayalsa NYSC Unveils Skill Acquirsition Center in Yenagoa
The Bayalsa State's National Youth  Service Corps (NYSC) have inaugurated a centre for its Skills Acquisition and Entrepreneurship Development (SAED) programme in located at Okaka in Yenagoa Local Government Area of the state.
The NYSC  Coordinator in the state, Mrs Loto Bolade, during the inauguration ceremony on Saturday described skills acquisition as an  important tool for  economic growth.
The NYSC coordinator in the state state that the  Act  mandating the scheme to " enable Nigerian youths acquire the spirit of self-reliance.'' refered to skill acquisition as one of the objective of the initiative.
She expressed happiness that  corps members had  continued to benefit from the SAED programme with training to acquire  skills in no fewer than 14 vocations.
"This NYSC Bayelsa SAED Centre is to provide a platform where corps members with various skills can assemble to train other youths.
" The centre can also generate funds from its operations.
"I charge the Assistant Director/Head of SAED to mobilise serving corps members to make good use of the centre for the overall advantage of  service corps and corps members,'' she said.
The Assistant Director and Head of SAED in Bayelsa, Mrs Ogechi Mba, assured that the center would live up to expectation as regards skill acquisition.
Mba disclosed that the centre would begin with fashion designing, shoe making and event management units while others would be gradually introduced to cover the 14 skills selected.