Sweden Team Not Easy To Beat – Andersson Warns England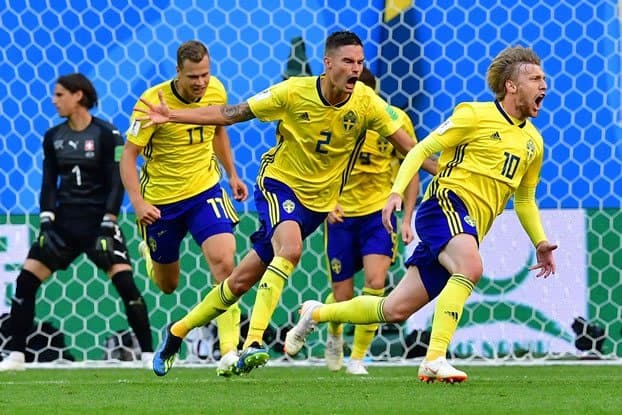 Sweden Set To Break Record Against England In World Cup
Janne Andersson, Sweden head coach, while speaking ahead of his side match against England at the Russia 2018 FIFA World Cup, said his team won't be easy to beat.
Sweden, who last reached the semi-final in 1994, are putting all their possible best to break the record.
Sweden remain one of the least fancied teams left in the competition, with little in the way of star power following the retirement of Zlatan Ibrahimovic after Euro 2016.
"I think there was a coach who once said about their team that they're quite easy to analyse but quite difficult to beat. I think that's a right description for us," Andersson told reporters on Friday.
"It shouldn't be that difficult to get an idea of what we do.
"The surprise is probably that we're terribly consistent," he added. "Whether or not you take us seriously and how they perceive it, that's very difficult for me to say.
"We're really strong in our beliefs and we really have been from the outset."
Sweden have lost to England just once in eight competitive meetings a 3-2 defeat during the group stage at Euro 2012 — but Andersson said past records are meaningless.
"We're a completely different squad and so are they, so anything that went before is not relevant," he said.
The 3-0 win over Mexico in Sweden's final group match is the only time the Scandinavians have scored more than once in their past 11 official games.
They have kept three clean sheets in four outings in Russia but captain Andreas Granqvist will have his work cut out against Harry Kane, the leading scorer in the competition with six goals.