Best Way To Honour MKO Is By Having Free And Fair Election – Odumakin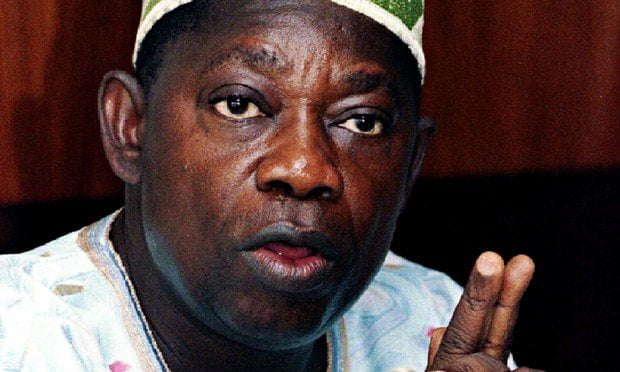 Abiola Can Only Be Honoured With Credible Elections
Dr. Joe Okie-Odumakin, President of Women Arise and Centre for Change, while speaking on late MKO Abiola, she stated that the best way to honour him was to conduct free and fair election.
Abiola, who died in 1997, was adjudged the winner of the 1993 presidential elections, which was annulled by the military but noted as free and fair.
The human rights activist, in a press statement on Friday, said that irrespective of creed, race or religious inclination, Nigerians must continue to demand for better leadership, the type MKO represented.
Odumakin further stated that July 7, which marks the 20th anniversary of late Abiola's death, must be used as a remembrance of the agenda Abiola had for the country.
She said, "Entrenching the true spirit of June 12 which is free and fair elections is the best way to immortalise MKO.
"He was a leader that displayed uncommon courage, unparalleled dignity and unusual honesty in the defence of the mandate reposed in him by change-seeking Nigerians who trooped out to vote for him in 1993 and engaged all the illegal regimes that held sway while he languished in jail.
"Abiola was eliminated after over four years of incarceration and his blunt refusal to compromise his principled belief that a mandate given by over 14 million Nigerians cannot be overturned by one gap-toothed general and few aides in crime.
"Twenty years after his elimination, Abiola still stands tall than all his adversaries and murderers. He represents what Nigeria is capable of being but which we are not because of the machinations of a greedy cabal.
"A free and credible election is the best way we can immortalise him and keep his memory fresh in our minds."