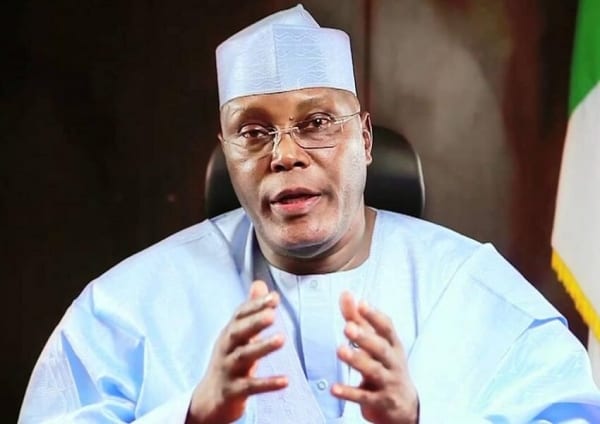 Former Vice President Atiku Abubakar, on Friday, applauded, the two Supreme Court Judgements, in favour of Senate President, Dr Bukola Saraki and Gov. Ifeanyi Ugwuanyi.
In a statement released through his media office in Abuja, Atiku said that the Supreme Court Judge verdicts affirms that the court is indeed the last hope of the for the citizens.
Akitu stated that the unanimous Judgement by the Supreme Court further affirmed that the judiciary was the real bastion of equity and good governance in any society.
"I believe this judgment has given hope to Nigerians, that the judiciary will always be fair and firm on issues relating to individuals seeking redress in law courts.
"I am a firm believer in the rule of law and I will never forget the role the judiciary played in emboldening me to continue with my efforts to provide good and quality leadership for Nigeria and Nigerians.
"The multiple suits on corruption which I won in my days of trial as Vice President will never be forgotten in a hurry. It was an independent, firm and fair judiciary that made it all possible,'' Abubakar said.
Naija News gathered that the People Democratic Party (PDP) presidential aspirant stated applauded the Judges of the highest court for not allowing the conscience to be bought over by those in government, thereby perverting justice.
Abubakar however, said the victory was not only for Saraki but for the entire Senate.
"The victory is for the entire National Assembly which has been facing challenges of legitimacy and intimidation arising from a not too cordial relationship with the executive arm of government,'' he said.
In the case of Gov. Ugwuanyi, he said the Court's affirmation of the legitimacy of his election, had shown that he was indeed the true choice of the people of Enugu state.
NAN reports that, Abubakar noted that although the case lasted in the courts, the governor was not carried away by distractions but continued to passionately execute people-oriented projects in the state which according to him had significantly improved the lives of the people.
He, however admonished both the senate president and the governor to see their victory as a call to action to their people and to the Nigerian nations.