Herdsmen/Ranching: We Cannot Allow Our Land To Be Taken Over – Nasarawa Youths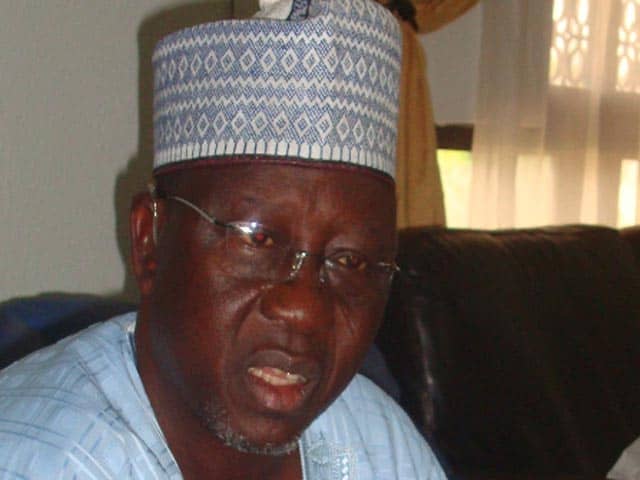 Alago Leadership Of Nasarawa Decry Gov. Al-Makura's Decision On Ranching In Doma, Keana, Obi and Assakio, Local Government Areas, Says His Action Is Inviting War.
The Alago Development Association (ADA) Youth Wing has warned the Governor Tanko Al-Makura of Nasarawa State, not to invite an unimaginable war in the state over his recent approval for cattle ranches in already troubled Doma, Keana, Obi and Assakio Local government areas in the state.
Speaking during a press conference, in Lafia, President of the Association. Barr. Iliya Ashokpa Auna, explained that the Alagos, who are predominantly farmers and descendants of Kwararafa, with numerous culture and tradition some of which do not agree with the culture and tradition of the herdsmen.
He said that the decision of Governor Al-Makura to approve the citing of the cattle ranches in these areas was indirectly inviting war in the area which was already under siege by the herdsmen.
He further described the action as 'unhealthy and a time bombs' that was capable of causing an unimaginable crisis in future.
Auna proposed that ranches will be better off at places like Keffi, Nasarawa and Uke local government areas which have similar cultures, tradition and speaks the same language as the herdsmen
"We cannot fold our hands and allow our ancestral lands be allocated and taken over in the name of ranches, neither can we allow the relative peace being enjoyed in the Alago nation be disrupted," he said.
Auna accused the governor  Tanko Al-Makura of re-locating all the state government projects cited in the Alago nation by the previous administrations to his place and advice him to also cite the cattle ranches in his place.
"It may interest the general public to know that more than six lucrative projects worth billions of Naira were cited in Kwandare village, the governor's ancestral home with not more than approximate population of three thousand people.
"These projects include the construction of modern market Kwandare, construction of Kwandare –Keffi road, construction of Lafia Kwandere roads, establishment of Federal Primary Healthcare Hospital, Kwandare, construction of Lafia Cargo Airport in Kwandare, establishment of Model Government Girls Secondary School, Kwandare and the recent citing of the state office headquarters of the Economic and Financial Crime Commission (EFCC), in Kwandare, and the governor did not deem it necessary to locate one cattle ranches in Kwandere.
"It is pertinent to also note that while projects worth billions of Naira can be seen in Kwandere. The entire Alago communities put together cannot boast of a completed project of one billion Naira, but the governor finds same Alago communities and local governments suitable for ranches," he lamented.
They called on Alago elders, prominent sons and daughters to rise up and join them against this undesirable decision of ranches and subsequent allocation of same to any Alago community.