Cattle Ranches: Better To Give Land And Stay Alive – Presidency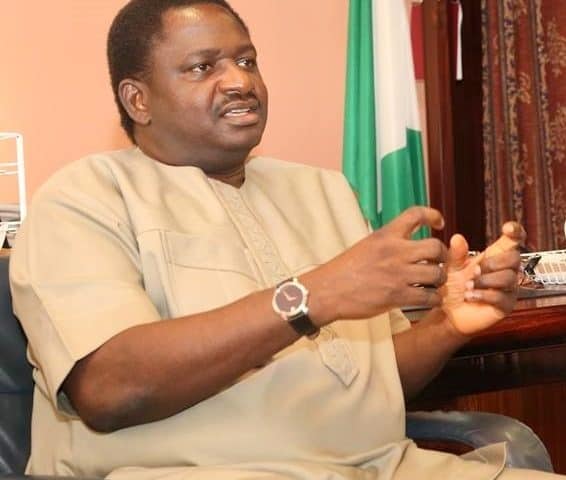 Adesina Canvasses Support For Cattle Ranches
The Presidency has charged Nigerians and state governments to reconsider their stand on the creation of cattle ranches across the country, noting that they are better off living with the ranches than dying through avoidable attacks and killings.
Mr Femi Adesina, Special Adviser to President Buhari on Media and Publicity, made the statement while speaking on an AIT programme in response to a question on ancestral attachments to land.
"Ancestral attachment? You can only have ancestral attachment when you are alive. If you are talking about ancestral attachment, if you are dead, how does the attachment matter?
"The National Economic Council that recommended ranching didn't just legislate it, there were recommendations.
"So, if your state genuinely does not have land for ranching, it is understandable; not every state will have land for ranches. But where you have land and you can do something, please do for peace. What will the land be used for if those who own it are dead at the end of the day?"
Adesina, also warned Nigerians to stop describing the attacks and killings along religious lines, stating that both Christians and Muslims are affected.
He said: "Hundreds have been killed in Zamfara, are they Christians? People have been killed in Birnin Gwari, are they Christians? "What is happening is criminality, pure and simple, and it must be brought to an end. Government has a big role to play in this but the people themselves have a role to play."
"Some people are saying don't use government money to build ranches. If truly they don't have lands, that is fine, but remember that Kogi State offered 15,000 hectares of land for cattle colony and in the midst of that offer vicious attacks were unleashed.
"In Plateau State, where we had the recent orgy of killings, the government has offered land for ranches and I tell you that some people are interested in this thing not being resolved."
The Presidential aide went further to highlight efforts by government to curb the crisis, warning against any form of sabotage.
"There are different theatres of crises in the country and you may look at each theatre with its peculiarities. In the Middle Belt, it has its own peculiarities and what is the peculiarity of that, Farmers-Herders conflict. What has the government done? "It has sent in security agencies starting with the police, later troops, later different operations by the military," he said.
Source: Naija News