Calabar Court Orders Release Of Gov. Ayade's Aides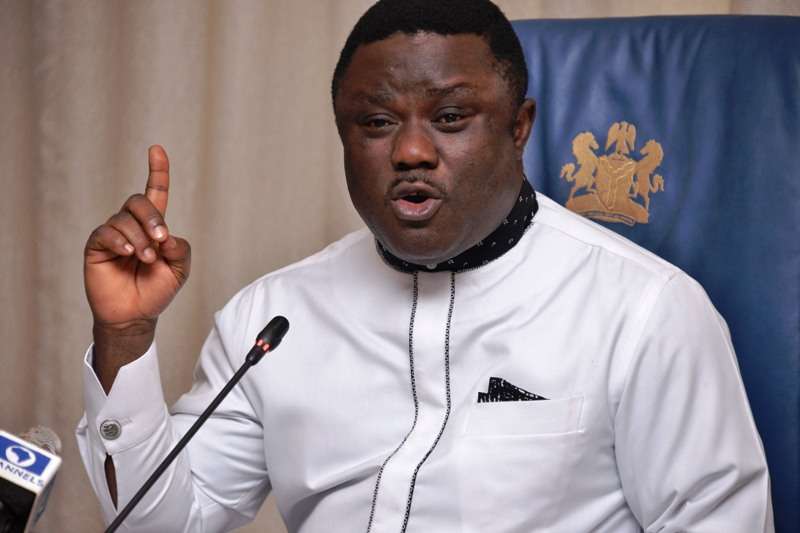 Federal High Court In Calabar Orders The Release Of Governor Ayade's Aides And Two Others For Police To Prosecute
The Federal High Court in Calabar has declared as illegal, the detention the aides of Governor Ben Ayade, Mr. Daniel Asuquo, and two others and has ordered their immediate release.
Since December 9, 2017, Asuquo and two others had been detained by the  Nigerian Navy over alleged bunkering activities.
Justice I .E Ekwo, in his judgement held that the continuous detention of Mr. Daniel Asuquo and keeping him incommunicado since December 9, 2017 was unconstitutional, null and void as it contravened sections 35 (1), 36(1), 37 and 41 (1) of the 1999 constitution as amended.
Justice Ekwe directed that Asuquo and two others be released forthwith to the police or any other prosecuting authority for the purpose of prosecuting them if anyone of them committed any offence.
"The arrest and detention of Mr. Daniel Asuquo and two others their residence at N0 7 ,Mesembe Avenue on the 9th of December, 2017,was unconstitutional and violates sections 35(1),36(1),37 and 41.(1) of the 1999 Constitution (as amended) "
Commending the judgement, Counsel to Asuquo, Fidelis Onyebueke, said the fundamental human rights of his client had been violated since his arrest and continued detention by the Nigerian Navy.
"My client has been in detention since December 9 as he was illegally whisked away by the Nigerian Navy who also in a response letter admitted that they were investigating the matter when we wrote to them on February 12, 2018, 2018.
"In a letter dated 21st February with Ref number; NHQ: 20/260/93/A/Vol/XCI/32 wrote."I am directed to acknowledge receipt of your letter dated February 12, 2018 in respect of the above subject matter.
"I am to inform you that the Nigerian Navy is currently investigating the allegations and would inform you on the outcome in due course."
"They did not in any way deny that my clients were not with them neither did they deny knowledge of the matter, now that the court has given judgment on the matter they must as a matter of the law release them forthwith as ordered by the court ,"he stated.
Download Naija News App. Advertise with us. Send us enquiries and press releases.