Dasuki's Bail Denial: Lawyer Urges NBA To Boycott Courts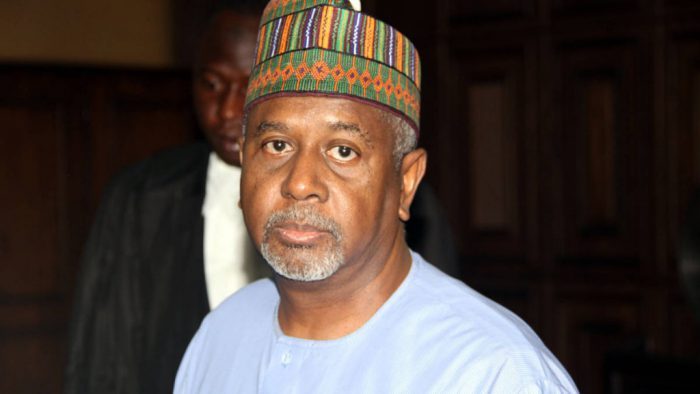 Dr. Kayode Ajulo, a Human Right Lawyer has said that if the Federal Government continues to disregard court order granting former National Security Adviser, Col. Sambo Dasuki, bail, the Nigeria Bar Association (NBA) should boycott the courts.
Ajulo in a statement made available to Naija News in Abuja, stated that democracy and rule of law are in risk with the continues flouting of court orders regarding the bail of Dasuki by the government.
President Muhammadu Buhari, according to Ajulo, has fail to adhere to the promise he made during his inaugural address on May 29, 2015 not to interfere with the affair of the other two arms of government as his administration has continued to decide which court orders it should obey or not.
"Three years down the line, this solemn vow seems to have been kept in the breach as the Presidency is intent on having its way on court rulings it feels are not according to its liking.
"Adherence to court rulings and the Rule of Law in general is not about feelings rather courage as obedience to one of the fulcrums of democracy and the sanctity of the courts as a sanctuary to all citizens.
"It is in this regard that I hope the Federal Government will obey the latest court order by Hon. Justice Ijeoma Ojukwu on bail for former National Security Adviser, Col. Sambo Dasuki.
He noted that ordinary Nigerians who are granted reprieve by the courts to the dissatisfaction of the government will be allowed their liberty as granted by the courts, if an elite like Dasuki is meted this judicial treatment.
"Therefore, if the Federal Government fails to honour the bail order by Justice Ojukwu within Seven (7) Days of fulfilment of the bail Condition as stipulated by the court, I appeal to the Nigeria Bar Association to boycott the courts and urge the Attorney General of the Federation and Minister of Justice to resign his position." the respected lawyer said.
He stated that if the NBA fail to heed his call, he and like minds would mobilize themselves to boycott the courts to show that Nigeria is not a Banana Republic.
Ajulo further stated that "the efficacy of court rulings is in their applications by all parties irrespective of how they feel about such orders.
The Federal Government cannot be allowed to cherry pick which judgment to obey. It is an irony that it finds it expedient to obey an order of court on the NFF, but not on Dasuki?"
Justice Ijeoma Ojukwu of the Abuja Federal High Court on Monday granted bail to Dasuki, bringing to six of such bail orders all of which the federal government has refused to honour.
Department of State Services (DSS) have arraigned Dasuki in 2015 over alleged diversion of $2.1billion arms funds.
Download NAIJA NEWS app: